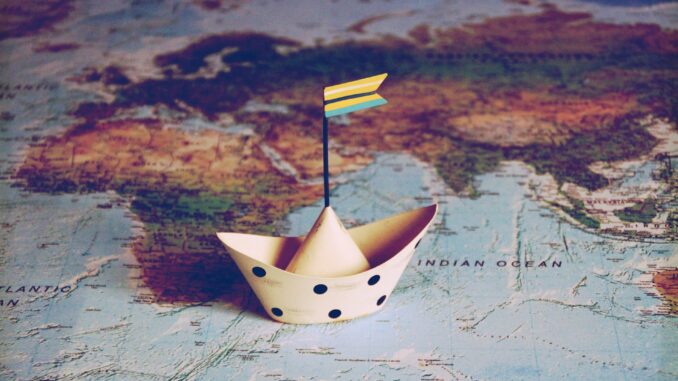 I am so excited to be back at sea, but getting to the ship is now a little more complicated than before, and there are a few more potential obstacles that may upset your smooth sailing with a rocky start. Here are my tips to help you get to your ship on time.
Fly smart
It used to be that flights are only canceled due to weather delays or mechanical issues, but thanks to COVID, we now have a whole bunch of new reasons. Airlines have cut back on their flights, there is a crew shortage in every airport department: check-in, baggage handling, security, customs, and plane grooming (the team of people who cleans the plane between flights). Then there's crew that is out sick with COVID. I am now advising all cruisers to arrive at their embarkation city at least one day - preferably two - in advance. Missing the ship is now a very high possibility if you are flying in on the day of departure and your flight is delayed or canceled due to any of the above-mentioned reasons.
Always book the first flight out. The planes that leave first thing in the morning will have arrived the night before and will already be sitting at the gate, so the flight has the lowest chance of being delayed or canceled.
Always book a nonstop flight. The fewer changes of planes, the lesser chance of flights being canceled/delayed or your bag misconnecting. Now is not the time to save $50 or even $100 by taking a double connection.
If a connection is a must, allow at least 2 hours, and more if you need to clear customs in between flights. I used to think 4 hours was too long, but now I shoot for that - especially when flying internationally. Eg. if you are flying to Barcelona via Frankfurt, you must go through passport control at Frankfurt before you are allowed to continue to your connecting gate. Those lines are often very long, and you may also have to pass through security again.
Be prepared for your flight
Check in online 24 hours before your flight and get your boarding passes. If you can make do with a carry-on, go for it, as you will save on bag fees. Plus if your flight lands late, you can dash off with your luggage. However, overhead bin space is SO tight nowadays, if you are in the last group to board, you may run a risk of the bins being full.
My Tip: Book exit row or preferred seats as they usually get early boarding. Also, I noticed Air Canada boards window seats before aisles. On my last few flights, a window seat was in Zone 3 and the aisle in the same row was in Zone 5. So, book the window to board earlier. Lastly, when you check in 24 hours before your flight, look to see if there is an upgrade offer to the premium cabin. Sometimes it is reasonable and you'll get priority boarding, offloading, and inflight perks. Or if your budget allows, book the premium cabin to start with! It is a much more comfortable experience and you'll arrive a little more refreshed.
At the airport
Arrive at least 2-3 hours before your flight. I'd much rather have extra time at my gate for a coffee or snack instead of sweating about whether I'll make my flight.
With vaccination and testing requirements changing constantly, research on what is required to travel to your final destination (and any country you are connecting through). If the airline allows, upload your documents in advance. And always carry paper copies in addition to digital ones (in case your phone dies!). I find paper copies are way easier to show instead of a phone screen.
When flying to Canada, complete ArriveCAN before going to the airport and have your receipt ready to show. I have seen airline employees send people without their ArriveCAN receipts out of the check-in line and not allow them back until they have completed it.
Customs and security are never fun, your patience will most likely be tested here as there is always a person who didn't empty their pockets before going through the x-ray machine or can't find their boarding pass to show the agent. In Canada and the U.S., a Nexus card will expedite you through these lines.
Make sure your travel insurance covers COVID
Whether you are purchasing travel insurance or using coverage through work or credit card, read the fine print of the policy and understand what is covered (and not) should you be infected with COVID while abroad.
If you contract COVID in-destination with mild symptoms that do not require medical care but you need to quarantine due to the country's health protocol, ensure your insurance covers lodging and meals during this period - many policies DO NOT. Purchasing quarantine coverage is a must or you will be out of pocked for seven to 10 days or more!
Purchasing cancellation and interruption insurance is also a must to cover unforeseen emergencies. Having coverage offers peace of mind, and you should never leave home without it!
Bon voyage and happy cruising!