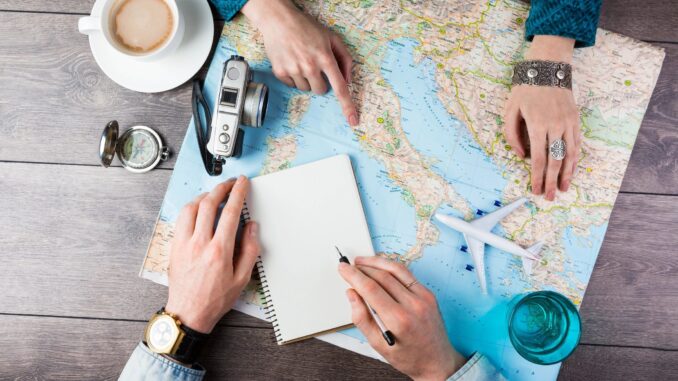 My number one cruise tip – which also applies to all travel methods – has always been to use the services of a professional travel advisor. However, I continue to meet people who swear by booking their own travel.  Let's look at 5 reasons why they choose not to use a travel advisor and 5 reasons why they should.
1. "My trip is simple, I can easily book it myself."
How a Travel Advisor makes a difference.
This is the most common reason most people give, especially when the travel is an uncomplicated airline ticket, a hotel-only reservation, or a car rental. But…it is all too easy to misspell names, choose the wrong dates or city (Sidney, BC, Sydney, NS or Sydney, Australia?), or overlook important terms and conditions (non-changeable, non-transferrable, non-refundable fares). Travel Advisors have an eagle eye for detail and fine print, it is their job to know the rules and be thorough. And if a mistake is made, a travel advisor knows the right course of action to quickly rectify the problem.
Travel advisors may also be able to suggest a better flight time or a better hotel located in a more desirable neighbourhood. They are well versed in airline fare policies, hotel ratings, and car rental jargon. Most of all they may have access to negotiated rates that aren't publicly displayed.
2. "I don't want to pay service fees."
How a Travel Advisor makes a difference.
A travel agency is a professional business like any other and relies on revenue to stay open. When airlines stopped paying commission on tickets, and prices of travel packages dropped due to increased competition, many travel agencies implemented fees for their service. Like any other business, as the economic climate changes, travel agencies need to evolve to stay alive.
Travel advisors save you time in research, provide counsel, and look after all the minute details to make sure your trip is perfect. The cost of a service fee is well worth their efforts and your peace of mind.
3. "The travel supplier will give me a better deal for booking direct."
How a Travel Advisor makes a difference.
Travel advisors have identical access to offers that are available from the supplier directly. In fact travel advisors may actually have better deals, because many have specially-negotiated contract fares with travel suppliers. Any pricing offered by a travel supplier directly can likely be matched or even beaten if you bring it to a travel advisor.
4. "I can find tons of travel deals on my own on the internet."
How a Travel Advisor makes a difference.
The internet certainly provides endless options for any vacation you search for. When I googled "Cruise Deals", 835,000,000 results were found! But the list includes cruise lines, cruise sellers, cruise advice forums, and anyone else who has embedded these keywords for search results optimization.
The internet is an automated response system that produces price-driven search results. It does not take into consideration your needs, wants, budget, personality, and travel style. A travel advisor does! With their knowledge, experience, and human touch, they can whittle down those 835 million options to just 2 or 3 after speaking to you for 10 minutes. In short, they are your best search engine!
5. "I don't need a travel advisor - they don't do anything extra for me."
How a Travel Advisor makes a difference.
Over the last couple of decade, the world has seen an increasing number of unexpected events that have disrupted travel, from weather phenomena and natural disasters, to terrorist attacks, political unrest, and pandemic diseases.
And now the COVID-19 virus is having a severe impact on those who had trips booked or are in-destination.  Travel advisors have been assisting their clients to cancel and change bookings, repatriating stranded travellers, and reuniting loved ones. They are working tirelessly around the clock to look after their clients, no matter if the reservation was for a single airline ticket or a completely customized vacation package.
Anyone who booked their own travel spent hours on hold, some unable to reach the travel supplier, and without anyone to turn to. You all have seen the social media and news stories about travellers who were rescued by their travel advisors, and those who were left out in the cold.
A Travel Advisor makes a difference!
So when things go back to normal, please consider using the services of a travel advisor for your future trips. As seen with COVID-19, even changing a simple airline ticket can become a nightmare. Travel advisors are knowledgeable, resourceful, and if things go wrong, they will have your back. Isn't your trip – and your sanity - worth protecting?