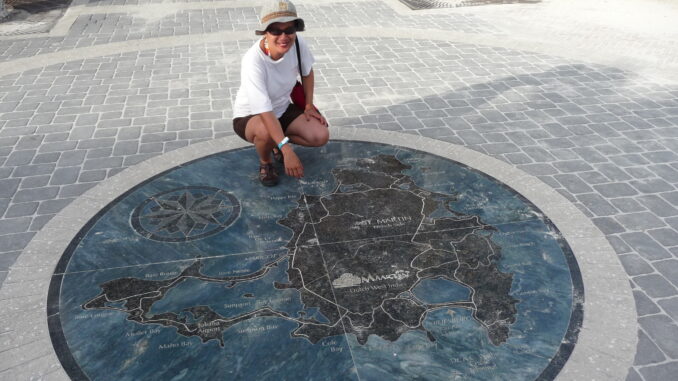 "...Bermuda, Bahama, come on pretty mama, Key Largo, Montego, baby why don't we go."
This quintessential summer song by the Beach Boys is for sure the perfect cruise anthem for me. I've cruised to the Caribbean 15 times now, and I'm nowhere near done.
That's the beauty of the Caribbean and traveling there by cruise ship. First, you can island-hop and discover new sights every day, and have your floating resort to come home to every night. Secondly, the Caribbean according to Wikipedia spans over 2.7 million square kilometres (over one million square miles) and is home to 30 sovereign territories, overseas and dependent states. This means diverse arts, cultures, history, and cuisine ranging from Asian to British, European, Latino, and African.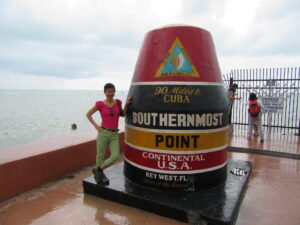 The Caribbean remains the number one cruise destination in the world, largely due to its pleasant climate year-round and the travelling public's universal needs for hot sun, sandy beaches, turquoise seas, and frozen drinks.
First-time cruisers usually opt for a week-long sailing to the Eastern or Western Caribbean. Departing from the easily accessible Floridian ports of Miami, Ft. Lauderdale, and Port Canaveral (via Orlando), these are the perfect "starter cruises" to introduce travellers to the island-hopping experience and a few blissful sea days in between. This is also why you'll find the newest cruise ships sailing these itineraries because they show off shiny new hardware and wow first-timers with all their bells and whistles. And yup, it completely worked on me. (Read that story here.)
The Eastern Caribbean itinerary visits a combination of ports that includes Nassau (Bahamas), San Juan (Puerto Rico), St. Thomas (U.S. Virgin Islands), St. Maarten (Dutch territory), and a stop at the cruise line's private island destination, most of which are located in the Bahamas. Three sea days are generally included, and depending on the itinerary, two consecutive sea days may be at the beginning or end of the cruise. And because of the proximity of the islands to each other (except for Nassau), port visits are also in consecutive days.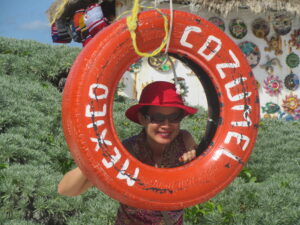 The Western Caribbean itinerary, or as I like to call it "Once around Cuba", includes typical ports such as Cozumel (Mexico), Grand Cayman Island, and Jamaica (Montego Bay, Falmouth, or Ocho Rios). Occasionally some ships will also include Belize, Roatan, and Key West, as well as their private island experience. As these islands are farther apart from each other, port days are broken up by sea days in between, so it's nice to have a break between island visits.
While you'll find beautiful sandy beaches and clear blue waters on both itineraries, the Eastern Caribbean itinerary hits two of the Caribbean's hottest duty-free shopping ports - St. Thomas and St. Maarten, and San Juan offers a glimpsed into colonial Spanish history with its walled city and impressive fortresses.
The Western Caribbean ports offer three very different experiences. Visitors can encounter a bit of Mayan culture on Cozumel, or via a ferry excursion into Tulum or even Chichen Itza, as ships usually stay late in port. Grand Cayman has great snorkelling and dive opportunities, and who doesn't like Jamaica's Reggae roots and Rasta culture?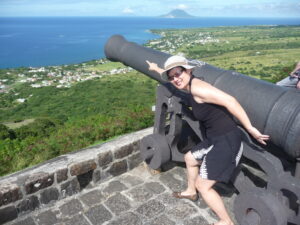 A third Caribbean itinerary starts from San Juan and reaches further into the Southern Caribbean islands. This is an intensive week-long itinerary that can hit up to six ports, with just one day at sea, or none at all. You'll get to see islands such as Antigua, Grenada, Dominica, St. Lucia, Barbados, St. Kitts, and maybe even Aruba and Curacao. It's perfect for those who don't want sea days, but I have to warn you, it will be a busy week, and you might return home needing another vacation!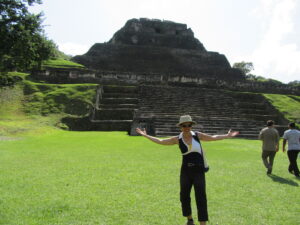 For those who have more time on their hands or want to dive right into cruising, you can try a 10 or 11-night itinerary sailing from Florida that will include the Eastern and Southern Caribbean islands or one that combines the Western Caribbean with Central American ports, or even combine the Eastern and Western itineraries to make it a two-week cruise. There are lots of possibilities!
As for me, I still have a good list of islands I haven't seen - Bonaire, Guadeloupe, Saba, Montserrat, St. Vincent and the Grenadines, and Trinidad and Tobago. I know I'll get there one day. But until then, I'll have the Beach Boys to remind me: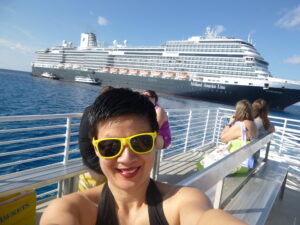 "Bodies in the sand, tropical drink melting in your hand,
We'll be falling in love to the rhythm of a steel drum band."