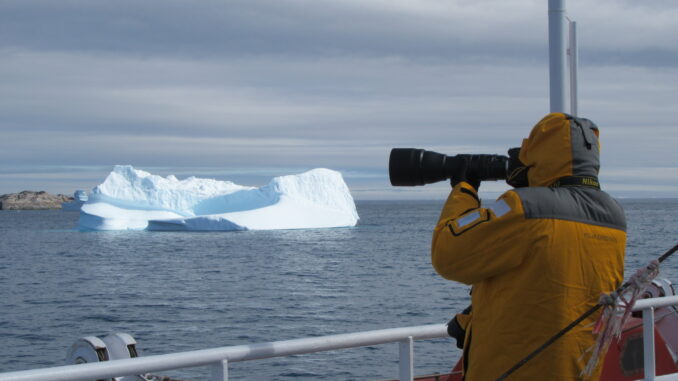 What's expedition cruising you ask? In a nutshell, it's an educational cruise to a remote destination with other like-minded travellers.
And what I mean by like-minded travellers is people who are cruising for the same reason. Unlike a big ocean ship cruise where people are going for different things such as beaches, entertainment, spa, shopping, etc. - expedition cruisers are interested mainly in the people, culture, and the natural environment that surrounds the destination.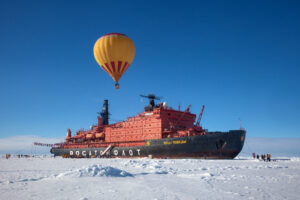 Small ships old and new
Expedition ships carry less than 500 guests, with many at the 150 or 200 mark. This is to ensure that guests can enjoy a personal experience with their guides and also not to overrun the sensitive environment they visit. As well, small ships can comply with regulated areas such as The Galapagos and Antarctica which limit the number of visitors ashore at one time.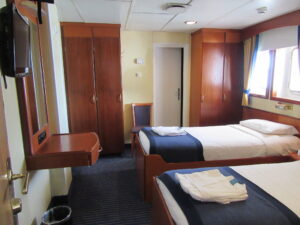 Despite the small size, you will still have all the comforts of a fine hotel - private accommodations, great food, and excellent service. On the smallest vessels, there is only one dining room, one lounge, a small library, and an upper deck that may have a small pool or hot tub. Larger vessels will have more amenities such as a fitness centre, spa, additional lounges, and dining venues.
Ships' age also varies, some are older refurbished vessels and others are newbuilds. While the majority of expedition ships are not extravagant, several expedition cruise lines do cater to the luxury clientele with lavish suites, gourmet cuisine, champagne & caviar, and butler service.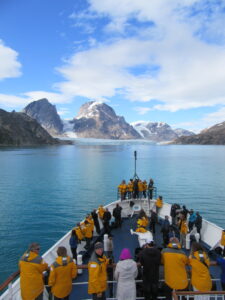 Where in the world
Expedition cruise itineraries span the globe, with a large focus on the polar region. From November to March, ships are exploring Antarctica, Patagonia, The Falkland Islands, and the South Georgia Islands. In the spring, they migrate north, arriving to serve Iceland, Svalbard, Greenland, Alaska, and the Arctic during July and August. Expedition cruises range from 10 days circumnavigating Iceland to up to more than a month traversing the Canadian Northwest Passage. As expedition itineraries rarely repeat, it is possible to connect several back-to-back voyages for an extended stay onboard.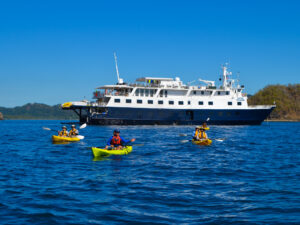 Many expedition companies also travel to tropical regions of the world, including the Kimberley in Northwest Australia, the Indonesian archipelago, and Central America. Expedition ships also sail to Europe, Asia, South America, and beyond, but their focus is on smaller, remote ports to discover the people and culture instead of the mainstream cities and touristy attractions.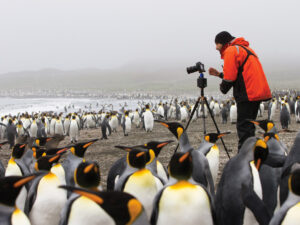 The expedition team
Each expedition is hosted by a professional and engaging team of experts in specific areas of interest. Many members hold Master and Ph.D. degrees in their field and are passionate to share their knowledge with guests. Expect expedition team members to also dine and mingle with guests during leisure time onboard and ashore.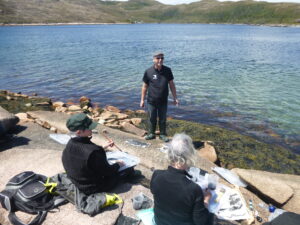 A day in the life
A typical expedition day starts with a call to a buffet breakfast early in the morning. If it is a day at sea, there will be educational lectures conducted by the expedition team. Topics include the area's history, birds, geology, archaeology, people, and marine life. There are also workshops such as photography lessons and painting classes.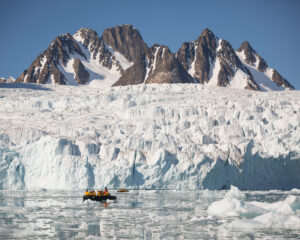 On shore landing days, guests will prepare for an excursion after breakfast, and perhaps even another after lunch. Depending on the area visited, there will be options for zodiac cruising, hiking, biking, kayaking, or a visit to a local community. All excursions are guided by expedition team members and guests can choose their level of activity - from easy to strenuous - as they desire.
Shipboard lunch is also buffet-style, there'll be afternoon tea with snacks, and dinner is table service from a small but well-rounded menu. Food allergies and dietary requests can be accommodated as long as the cruise line is advised at the time of booking.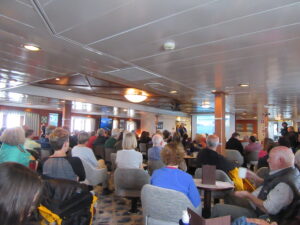 After-dinner time is reserved for a briefing for the next day's activities, trivia games, story-telling, or socializing with fellow guests. It's usually early to bed for most people as it will be an early start for the next exciting day!
Higher pricing but greater value
Sailing on an exclusive vessel with a specialized crew, experiencing educational and enriching discoveries, and having the bragging rights for being in some of the most remote areas of the world do come with a premium. Expect to pay at least US$500 to US$700 per person per day, and upwards of US$1,000 per day in Antarctica. The fare includes accommodations, all meals, excursions, lectures, and activities. Unless on a luxury cruise line, alcoholic beverages and tipping are extra. Early booking incentives are available, as are shared accommodations or waived single supplements offered for solo travellers.
Expedition Cruise Tips
Itineraries are always subject to change due to weather, sea, and ice conditions. The expedition team continuously monitors conditions throughout the voyage and determines the feasibility of landings accordingly. However disappointing it may be, substitutions or bypass of landing sites are decisions made for the safety and well-being of the guests and crew. Be prepared to accept this aspect of expedition cruising.
Since expeditions travel to remote areas where medical services are limited or non-existent, most cruise lines will require guests to have proof of medical and emergency evacuation insurance before accepting their reservation. It is also a requirement for guests to have good mobility, to be able to climb stairs, negotiate gangways, board and exit a zodiac. Older ships have raised lips at doorways and may not have elevators. Shore landings in the wilderness will have rugged and uneven terrain.
As ships have fewer staterooms and itineraries do not repeat, it is essential to book early. Work with a travel advisor who can provide professional counsel to help you select the best cruise for you.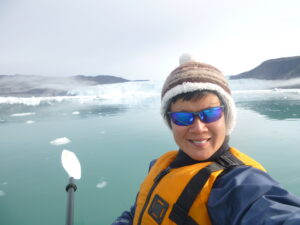 To read more about expedition cruising, check out these articles from my personal experiences!
Newfoundland with Adventure Canada
Greenland with Quark Expeditions
Hawaii with UnCruise Adventures