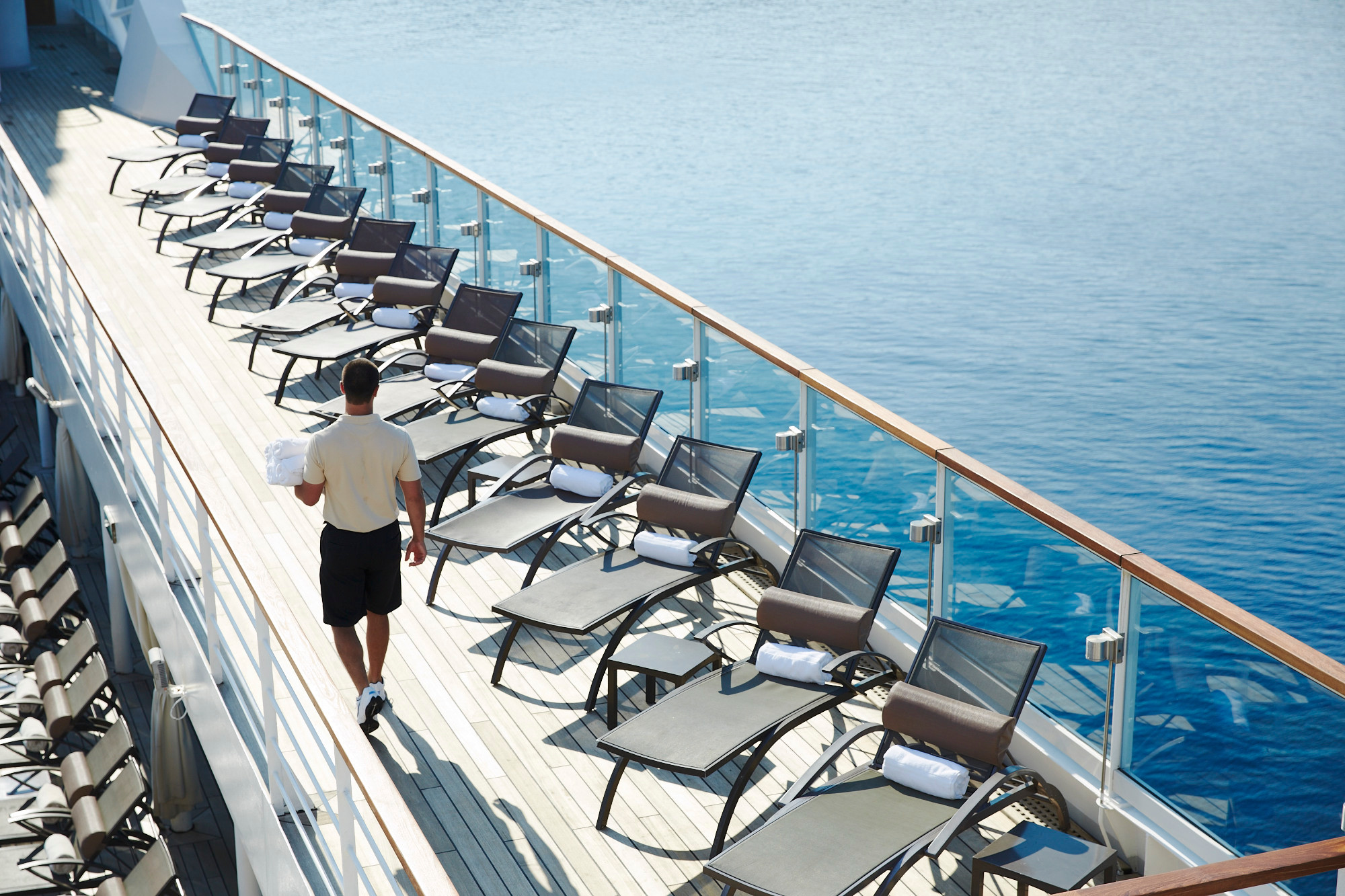 As a cruise expert, friends, family and everyone I meet always ask me for cruise advice. Which is the best cruise line, when should they travel, where should they go. I always answer without hesitation, but there is one thing always tell everyone, which is my biggest piece of advice.
Are you ready...?
Use the services of a travel professional.
Although commonly known as the travel agent, there is a move towards renaming this profession, as sellers of travel are no longer just "agents" representing the tour company. They provide counsel, advice, perform research, offer suggestions, solve problems, and so much more. To call them just "agents" don't do them justice. So, now we're hearing travel advisors, travel consultants, travel experts. Whatever the name, I must stress how important to use their services when booking a cruise.
One of my favourite sayings is that booking a cruise is completely unlike booking a resort stay, where a bed, beach and buffet will suffice. A cruise is a complex vacation as it has so many moving parts, and there are so many cruise lines, each with their own personality. It is paramount that you book the right cruise for yourself, otherwise you will end up hating the experience, and tell everyone how awful it is.
A travel professional who specializes in booking cruises knows the cruise lines and the nuances of each. They will ask the right questions and determine the best ship for your experience, every time. How to pick the right stateroom, what dining to choose, and what to do at each port? A travel professional can assist with all that.
Need airfare, transfers, car rental, hotel, tours, and travel insurance? A travel professional can do all the research, craft the best itinerary, and make all the reservations, saving you days, if not weeks of research on your own.
Yet, a common misconception exists, that travel professionals charge more, or people think they can find a better deal online. True, some travel professionals are charging fees, but think about it - lawyers, accountants, dentists, engineers, and business consultants all charge fees for their professional services, so why shouldn't a travel advisor who is going to spend hours helping you design your vacation charge a fee for their commitment to you?
Many cruise specialists also belong to large agencies with buying power and specially negotiated rates and amenities. They will most likely be able to offer you extras that you won't find on your own.
And the best part, if something comes up before you sail, or goes awry during your travels, your travel professional is right there to help you with finding alternatives or rectify the situation. In today's world of volatile political climate and unpredictable weather, so much is beyond our control.
Remember, without a travel professional, you are on your own.