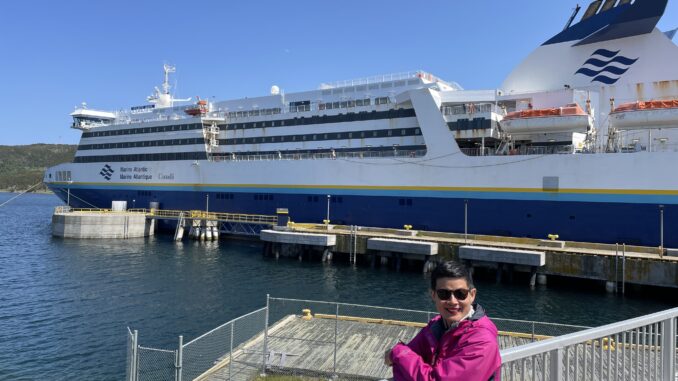 I'm always happy to take a cruise, even if it's just transportation from point A to B. As part of my road trip to Newfoundland, I was thrilled to include two crossings onboard Marine Atlantic ferries. 
Marine Atlantic operates a fleet of four ships sailing between North Sydney, Nova Scotia, and Newfoundland on two routes. The vessels all began their lives as European ferries in the early 2000s before being acquired by Marine Atlantic.
North Sydney-Port Aux Basques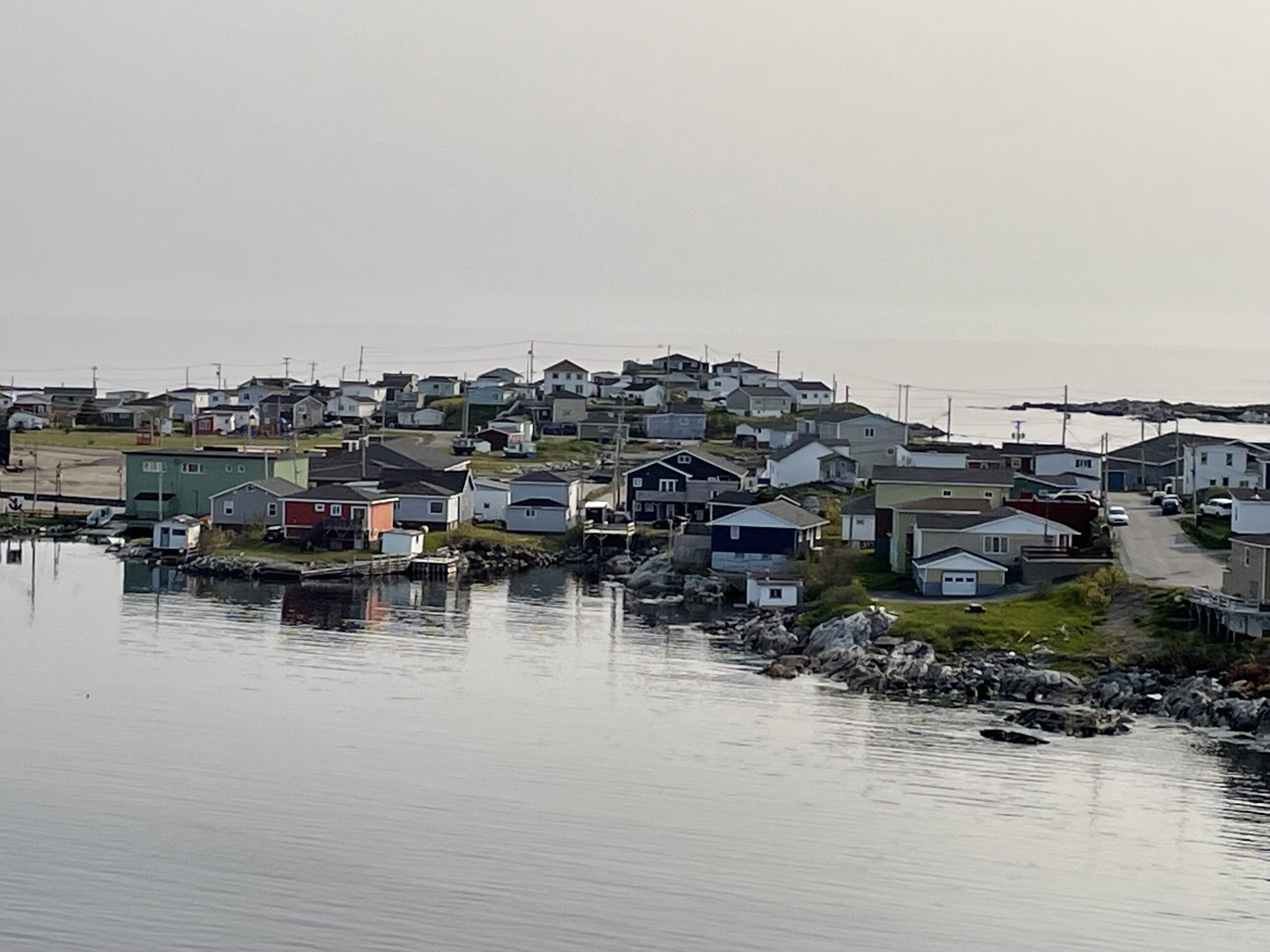 This year-round route to Western Newfoundland has a distance of 96 nautical miles, and the crossing time is approximately 7 hours. You can choose from a mid-day or an overnight sailing from either end. Sample driving distances from Port Aux Basques: Corner Brook is 219 km/136 mi; Deer Lake 266 km/165 mi; Gros Morne National Park 331 km/205 mi.
North Sydney-Argentia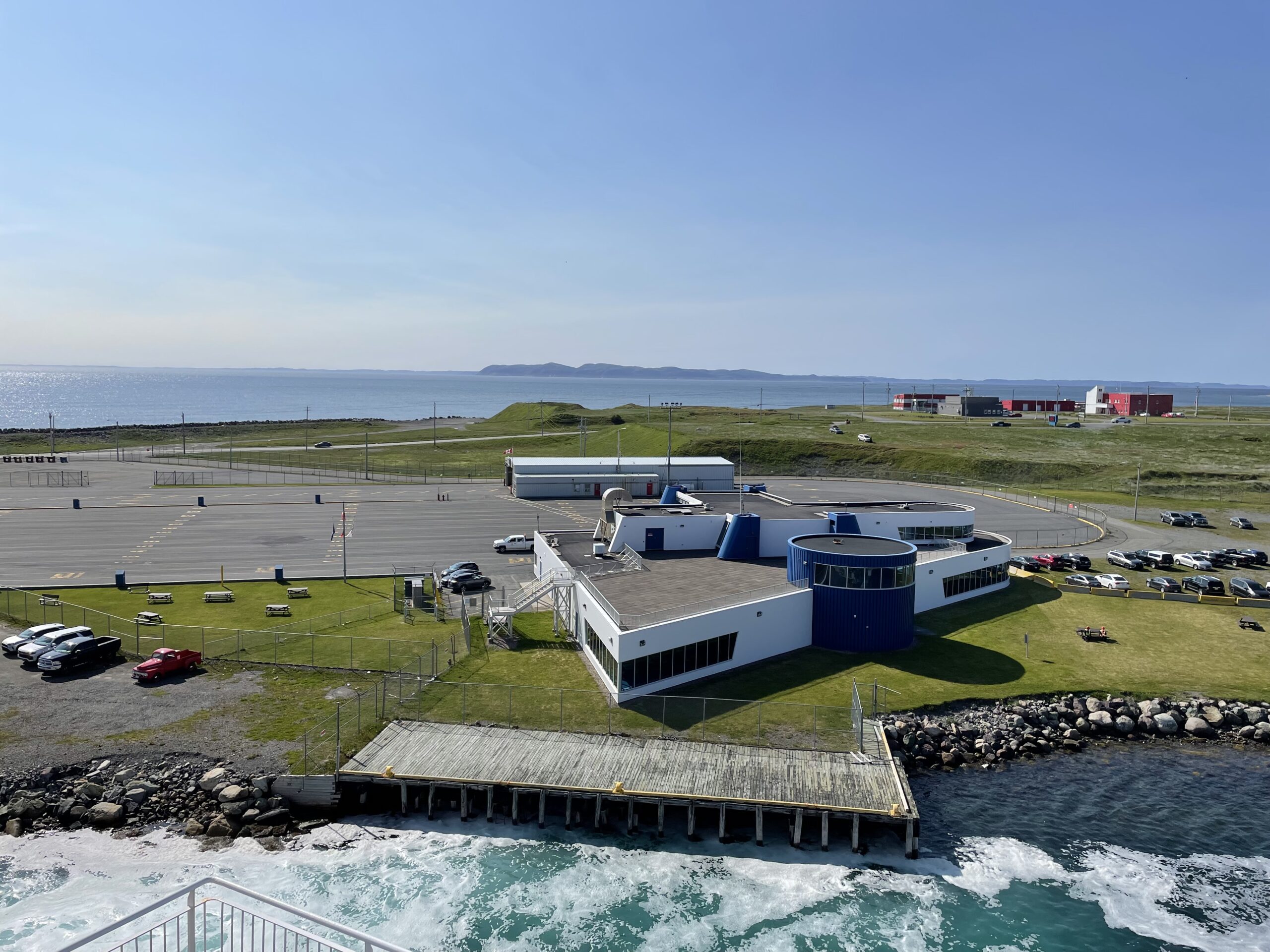 This seasonal route takes you to Eastern Newfoundland and is 280 nautical miles, with a crossing time of approximately 16 hours. This route only operates between mid-June to mid-September, and regardless of direction, the crossing is an overnight sailing. Sample driving distances from Argentia: Gander is 292km/181 mi, Clarenville 147 km/91 mi, St. John's 131 km/81 mi.
Booking your ferry
If you are traveling during the summer, your trip may be dictated by the ferry availability unless you book six months or more ahead. Secure your ferry reservations as soon as you know your travel dates, as early as possible. The Marine Atlantic website shows availability and pricing and allows you to book your reservation online.
Booking a cabin for an overnight crossing is highly recommended, as otherwise, the only option is to spend the night in designated seating areas (passengers are not allowed to crash in the restaurants or lounges). The number of cabins is also disproportionately small compared to the number of passengers. For example, the ship I was on could take up to 700 passengers, but there were only 150 cabins, that's why it's essential to book as early as possible.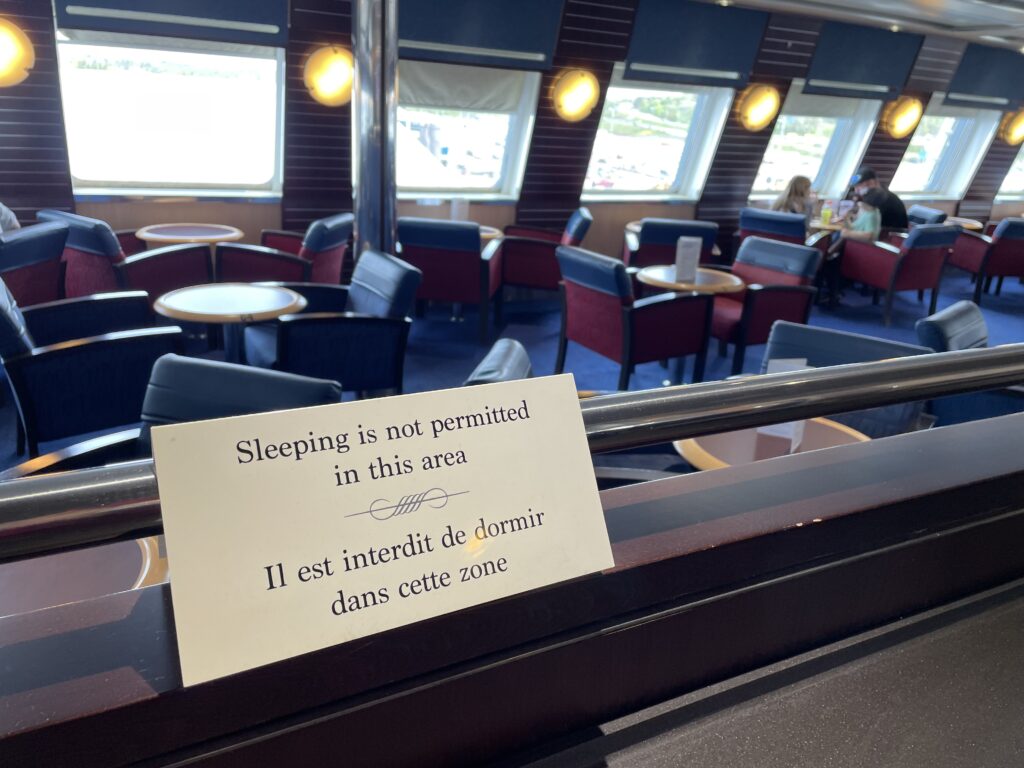 Day of sailing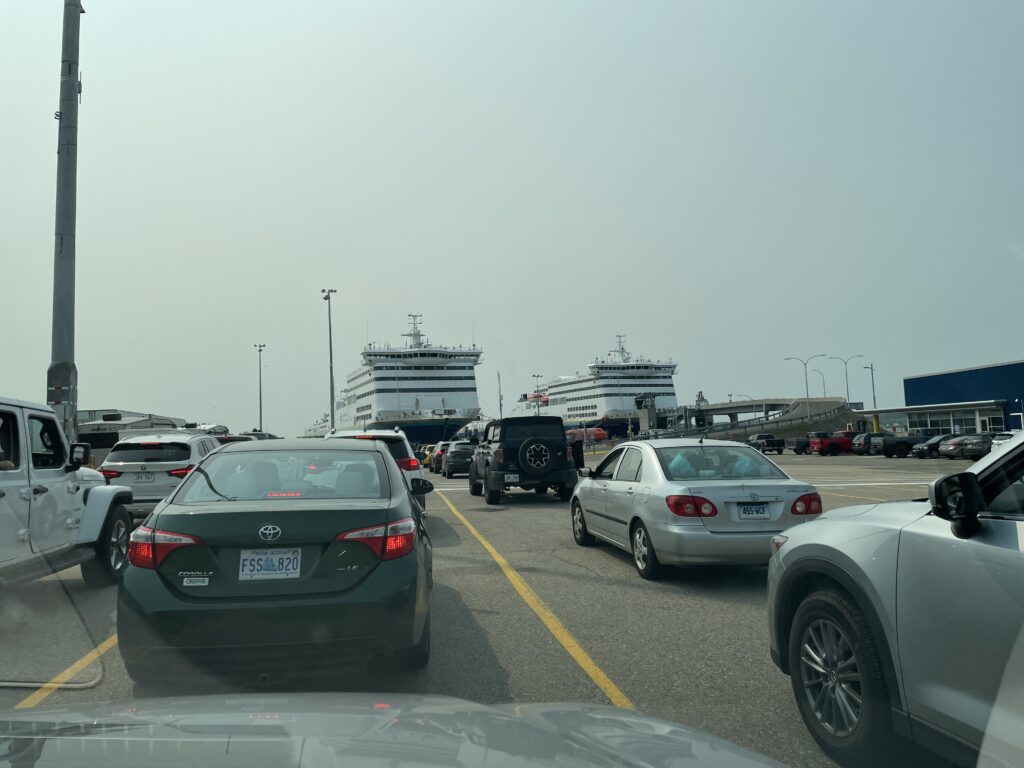 If you are taking a vehicle, you are asked to arrive at the ferry terminal between four and two hours ahead of sailing, as the vehicle loading process is quite laborious. Since you will already have a reservation, your spot is guaranteed as long as you arrive before the two-hour cut-off. Although arriving earlier means getting on sooner, the first vehicles to board are directed into the bowels of the ship, which means they'll be the last ones off at the other end.
Newfoundland has its own time zone, which is 30 minutes ahead of Eastern time. So when you take the ferry from Nova Scotia to Newfoundland, you need to set your watch 30 minutes ahead upon arrival to Newfoundland and set it back 30 minutes on the way back. Just like flight schedules, all departures and arrivals are listed by local time.
For safety and operational reasons, passengers are not allowed to return to their cars until the ferry has arrived at the other end. So when leaving your vehicle, bring everything you need for the journey with you - including items for your overnight stay.
What's onboard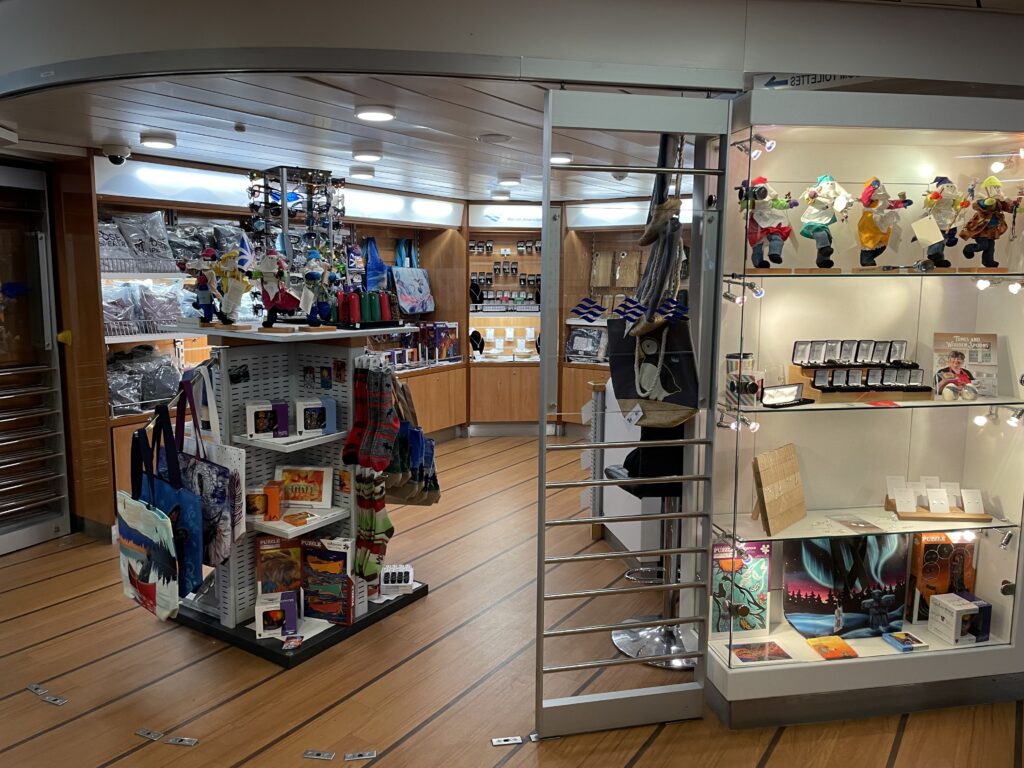 The ferries are like mini cruise ships, with cabins, restaurants, cafes, bars that serve alcohol, lounges, a gift shop, a movie theatre, a games arcade, a card room, a children's play area, and even a small casino (actual facilities do vary within the fleet). But unlike cruises, you'll have to pay for meals and beverages, and complimentary Wi-Fi has only recently been introduced on the North Sydney-Port Aux Basques route.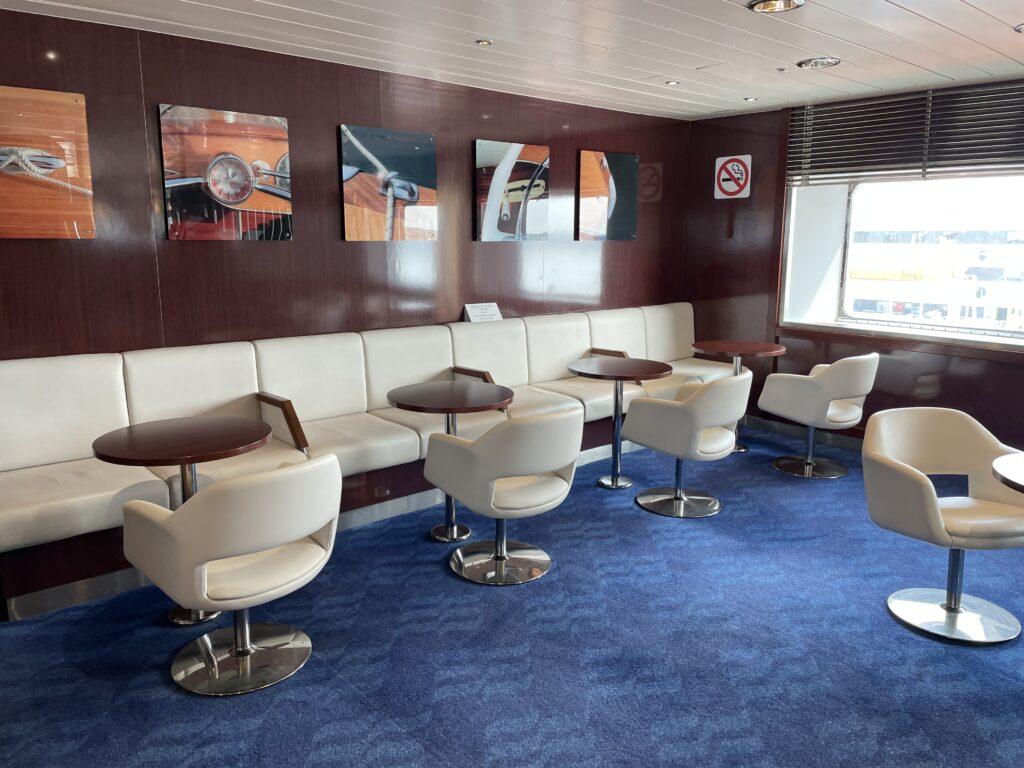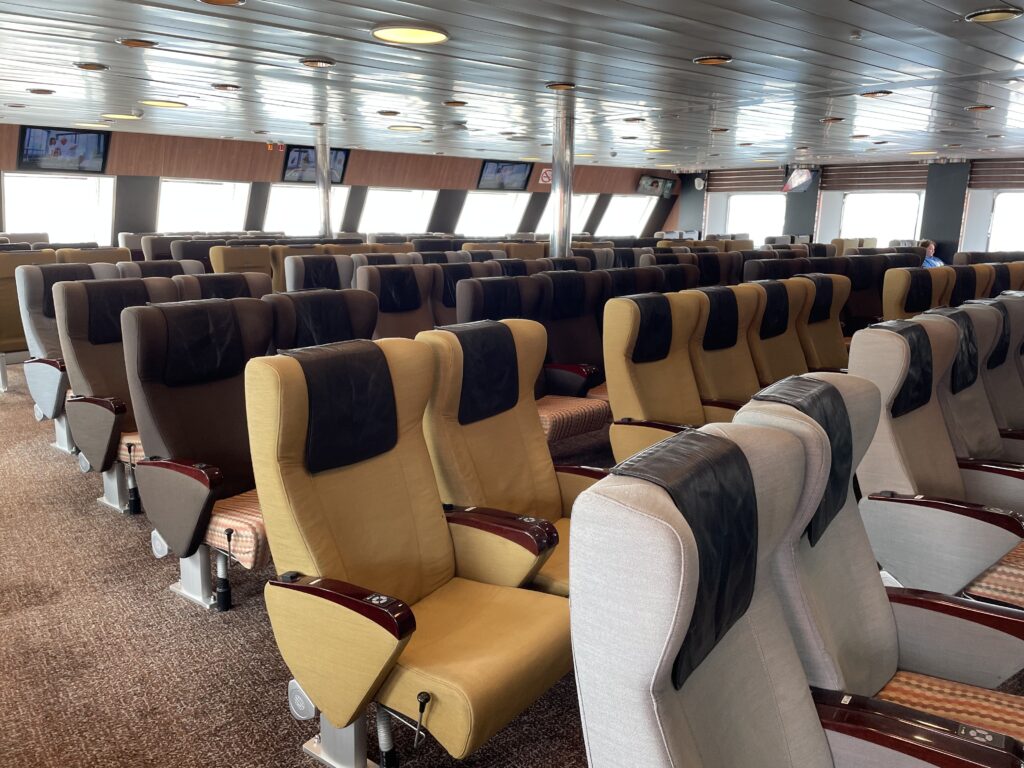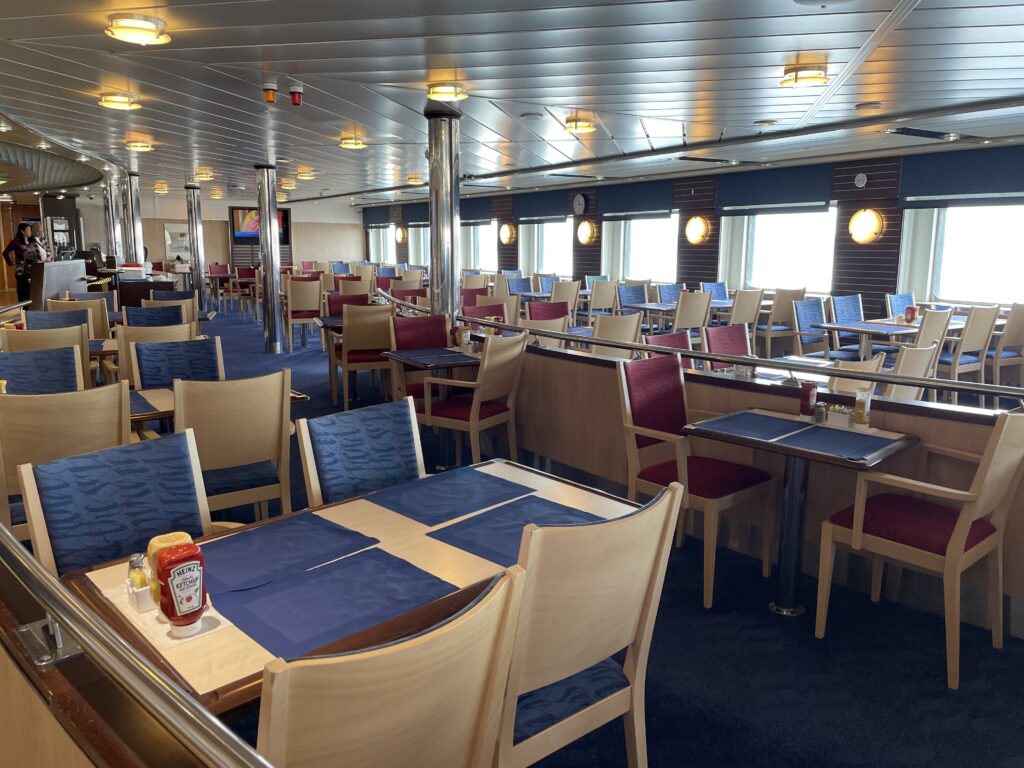 The open deck space is very limited though, as a lot of it is taken up by vehicle parking, and many other areas are roped off. There is some seating available, a designated smoking area, and no, there is no pool.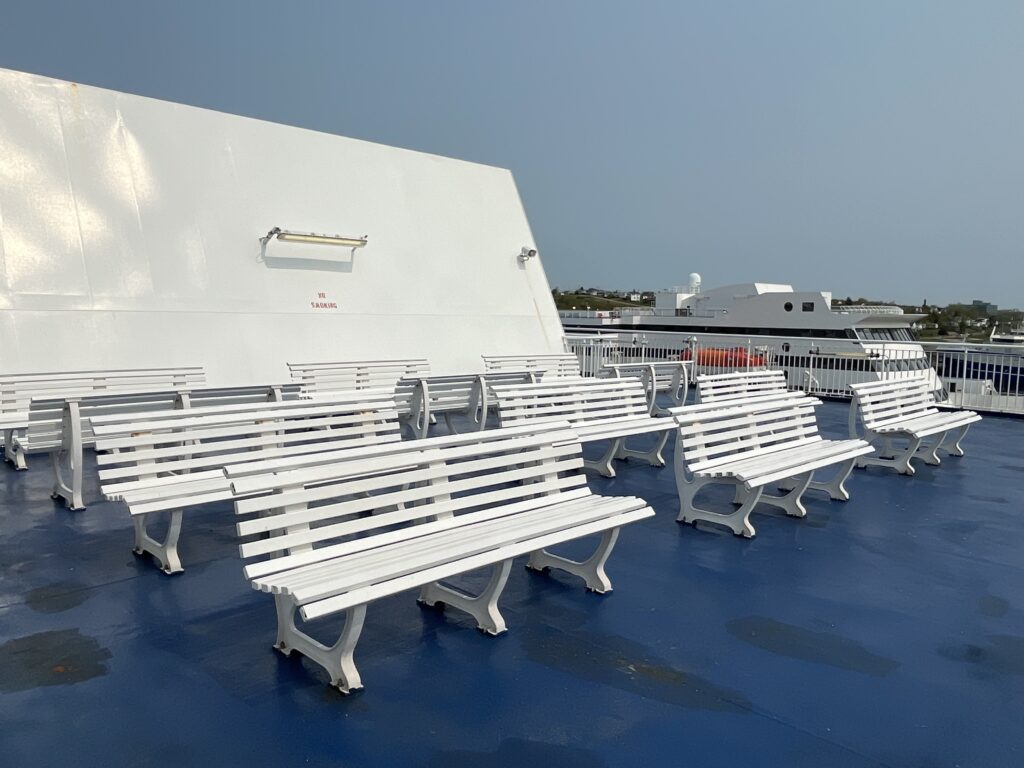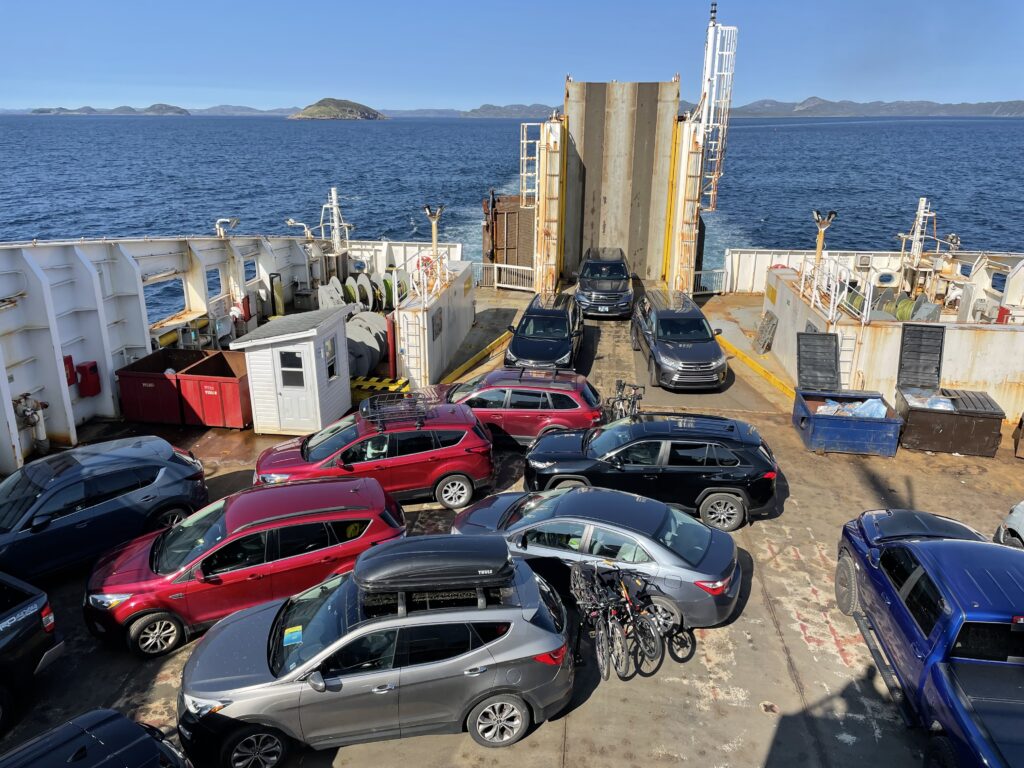 Cabins onboard are in three categories: inside, oceanview, or deluxe, and all come with a private bath with a shower, a small desk with a chair and wall mirror, and a hairdryer. For some strange reason, not all cabins have TVs. Bedding and towels are provided, and there is a soap/body wash pump in the shower.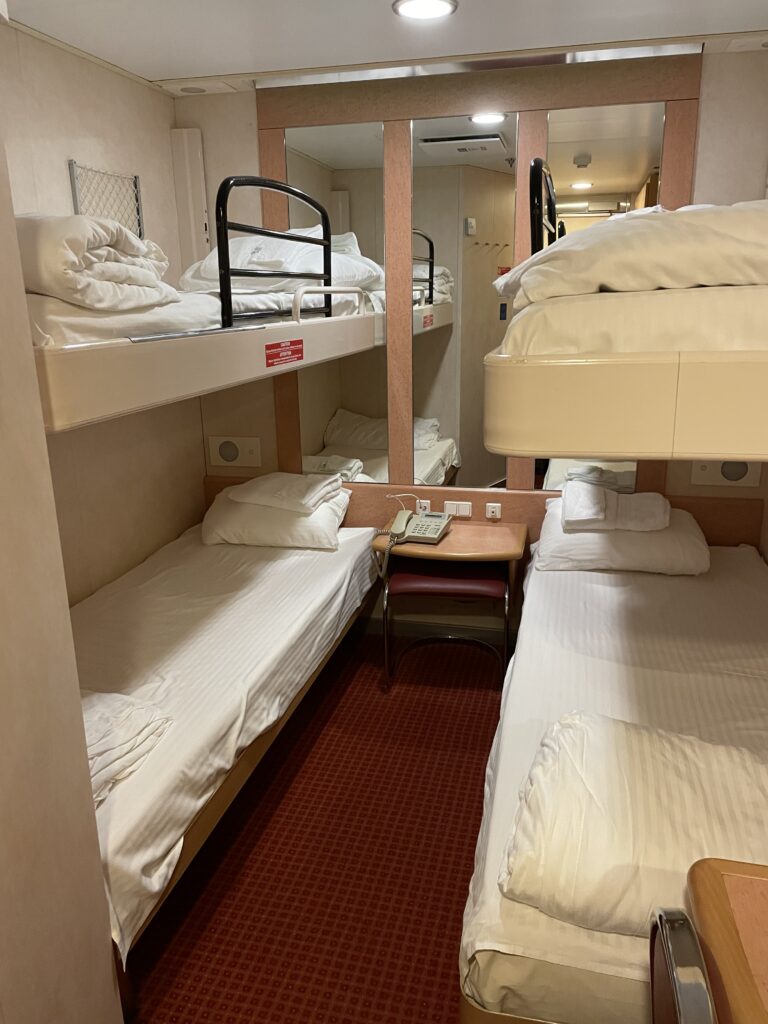 Inside and oceanview cabins have twin beds, and some have two additional bunks to sleep up to four. Deluxe cabins have a queen bed, a sitting area, and a fridge with complimentary juice, sodas, and water.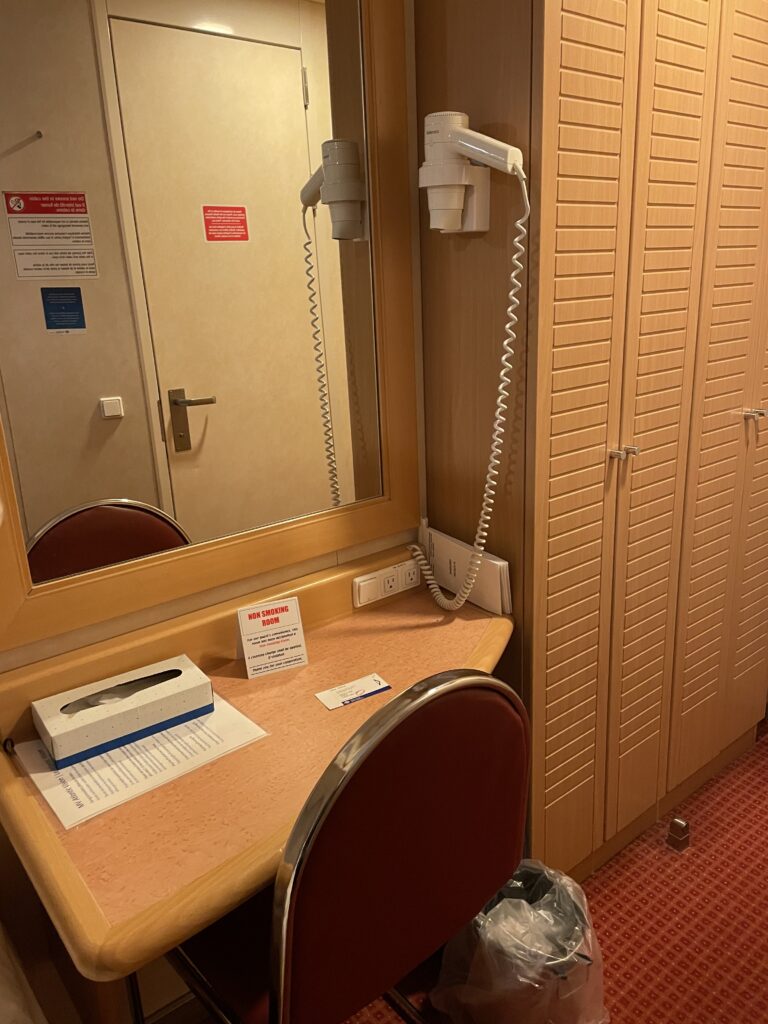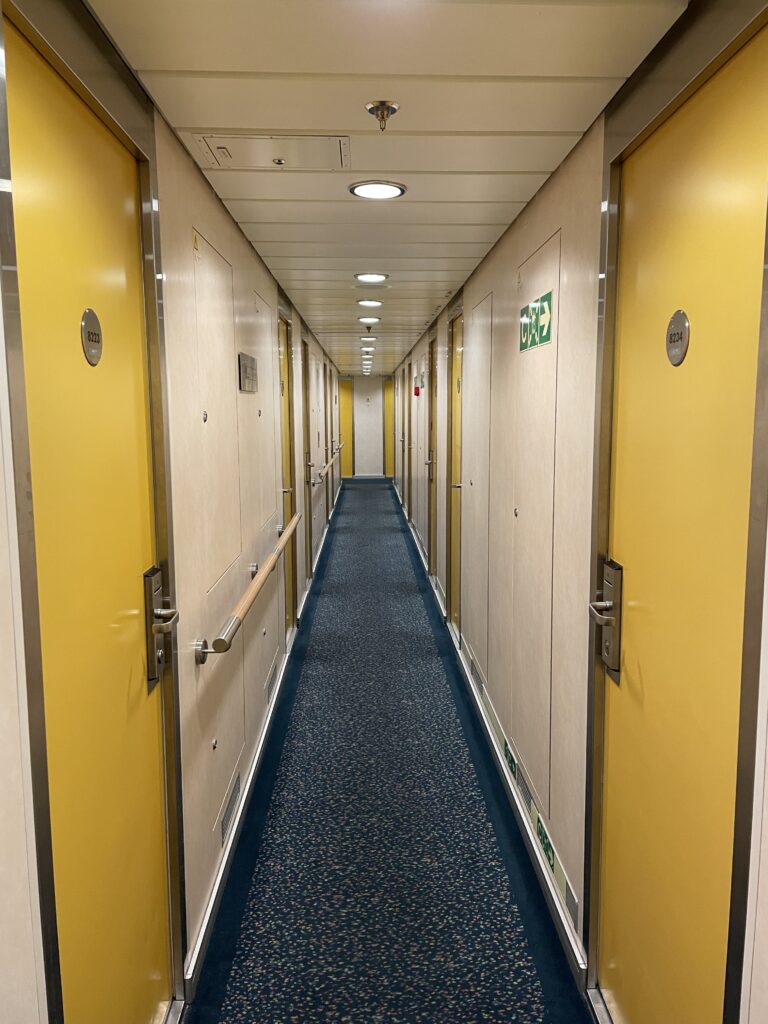 Cabins are randomly assigned on the day of the sailing and you'll be advised of your cabin number when you arrive at the ferry terminal. Unless you've booked a deluxe cabin, it's the luck of the draw whether you will be given an inside or an oceanview cabin - it doesn't matter how early you book and they don't take requests. Once onboard, you can check with the front desk to see if there are any cancellations for a chance to swap cabins. A selection of accessible and pet-friendly cabins is available. Anyone bringing pets onboard can also rent kennel space for the crossing.
If you go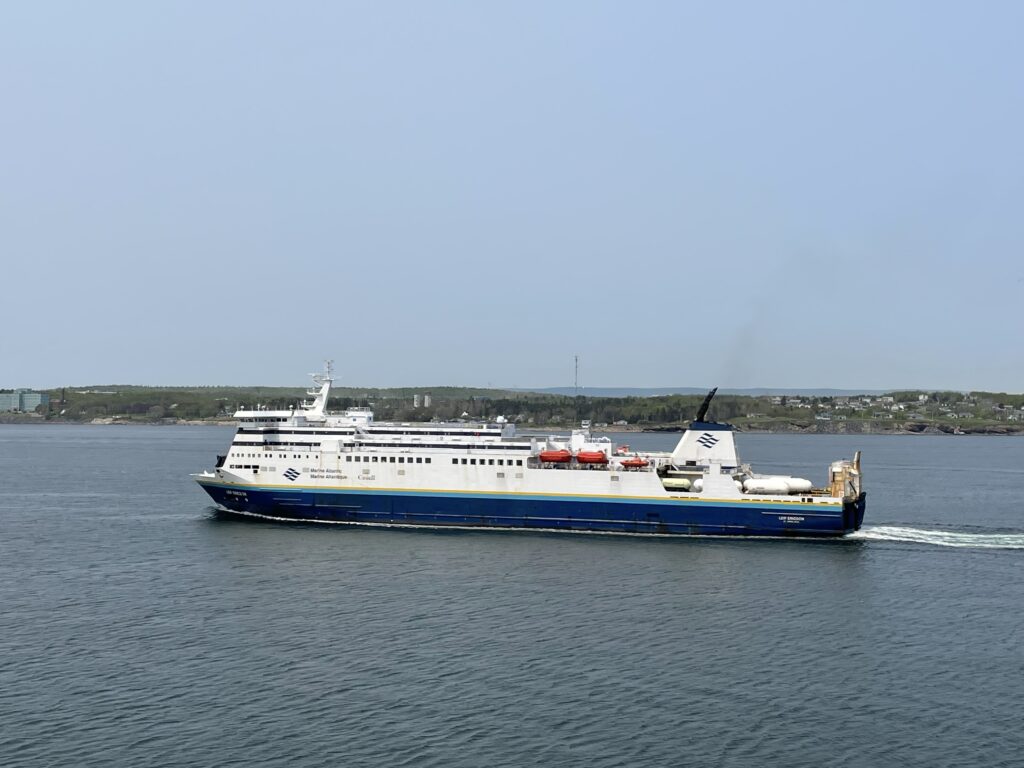 I cannot over-stress the importance of booking your ferries early during peak season, especially if you need a cabin. Since I travelled from coast to coast, I sailed from North Sydney to Port Aux Basques and returned from Argentia with a cabin on the way back. I was assigned an inside cabin, but it was very comfortable. Since the weather was pleasant, I spent a lot of time on deck and also took my time to enjoy a buffet dinner. You can bring your own food and beverages onboard - I even spotted a microwave that passengers can use to heat their meals. If you are worried about seasickness, bring remedies. Although both my sailings were smooth, the possibility of rough seas is high since most of the sailing is in open water, and Atlantic Canada is susceptible to north-easterly winds and storms.