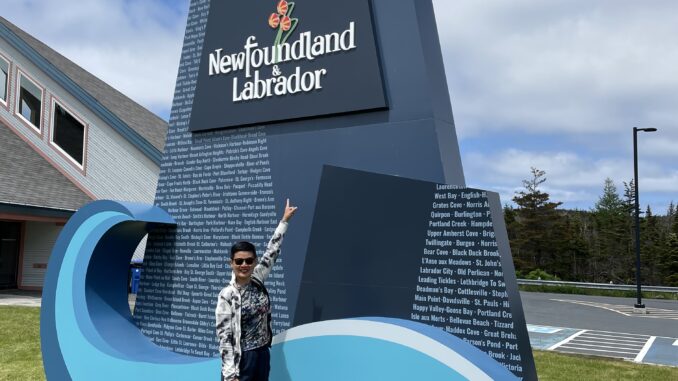 Not all my trips are on ships, as there are plenty of beautiful places on this earth that require travel by roadways. Such was my recent visit to Newfoundland - Canada's easternmost province, where I spent two weeks exploring its natural and historic sites from coast to coast. This article is a summary of my trip, and I will be adding more articles about the areas I visited.
I first came to Newfoundland on an expedition cruise in 2017. Living in Vancouver, "Beautiful British Columbia" at the time, I fell in love with Newfoundland and felt that it gave BC's provincial tagline a run of its money. As my cruise only touched on the island's perimeter, what I saw impressed me enough to vow a return visit. After moving to the Maritimes, I immediately set forth to plan this trip.
Welcome to The Rock
As soon as you arrive in Newfoundland, you will completely understand why it is nicknamed The Rock, as the island's geology date back half a billion years. That's right: BILLION. You'll see that I often refer to Newfoundland as the "island"; it is one after all, but the province is geographically split into two parts, with Labrador on the mainland next to Quebec - and the province is referred to collectively as Newfoundland and Labrador. Newfoundland Island is divided into four regions, all of which we traversed.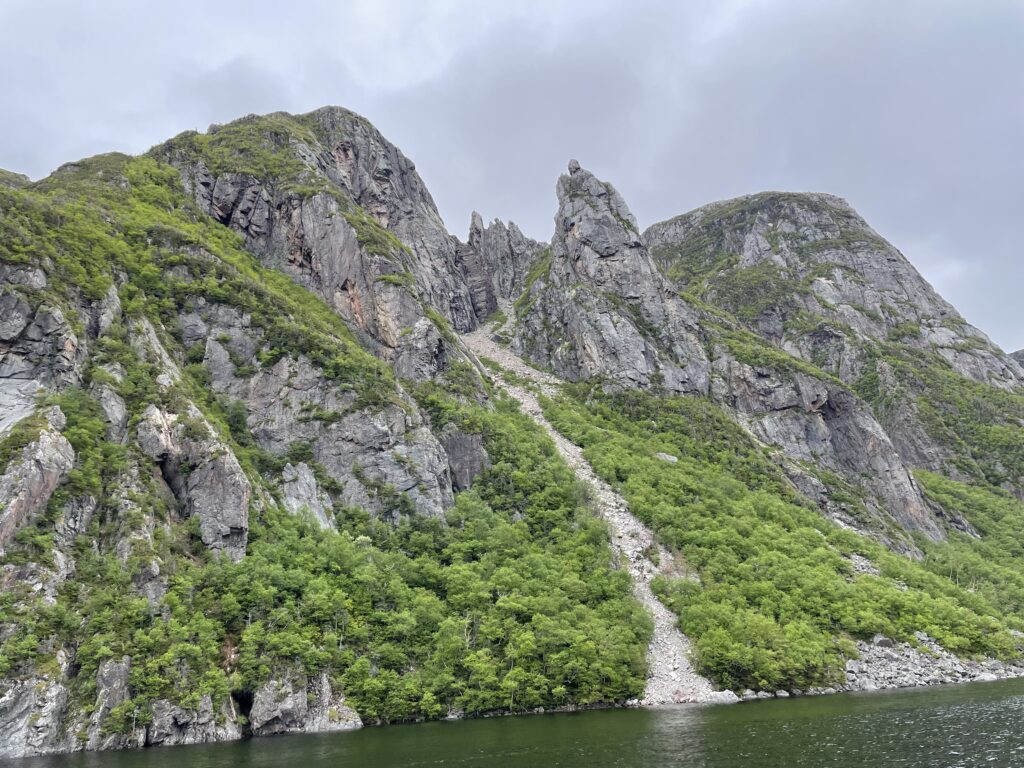 Western Newfoundland
Our road trip began in Port Aux Basques, the landing point of the ferry from North Sydney, Nova Scotia. After spending the night, we headed towards Corner Brook, following the spectacular Long Range Mountains northward. My research hadn't produced a lot of things to do in Corner Brook itself, so we used it as an overnight stop and spent our time hiking in the Bay of Islands an hour away.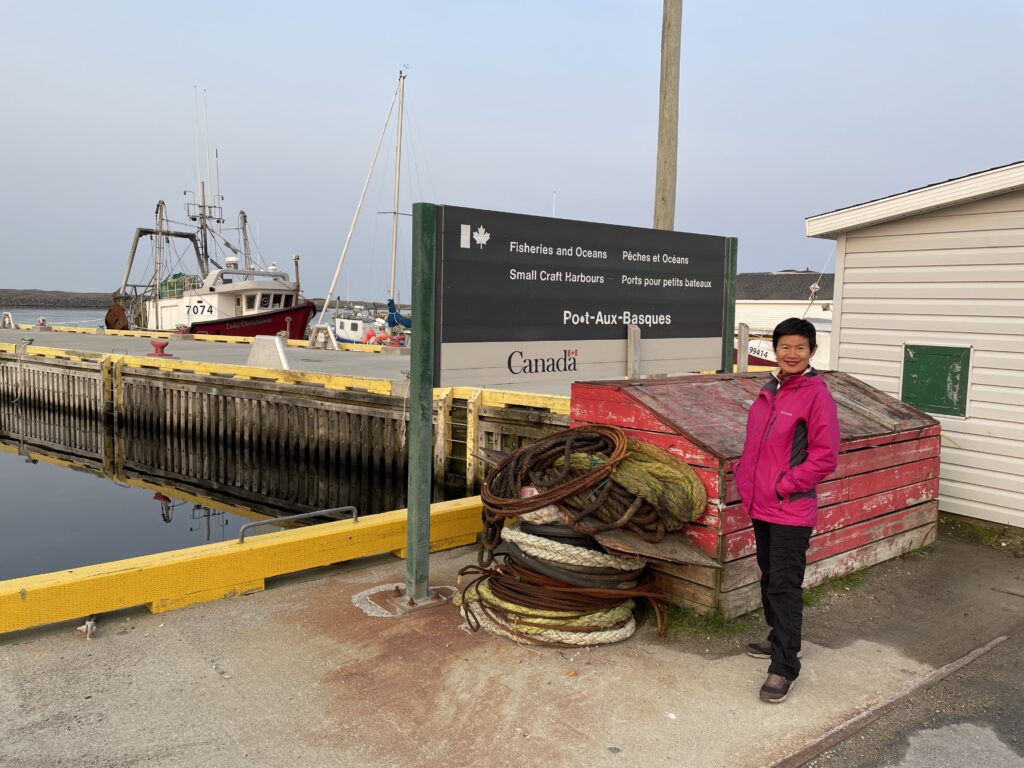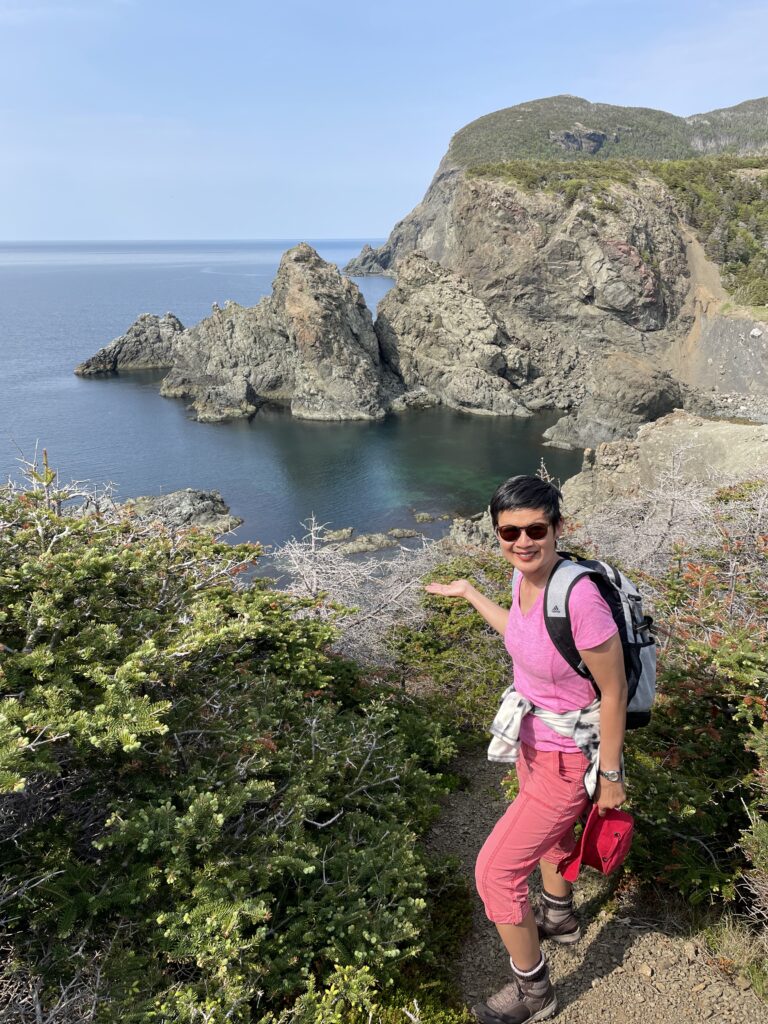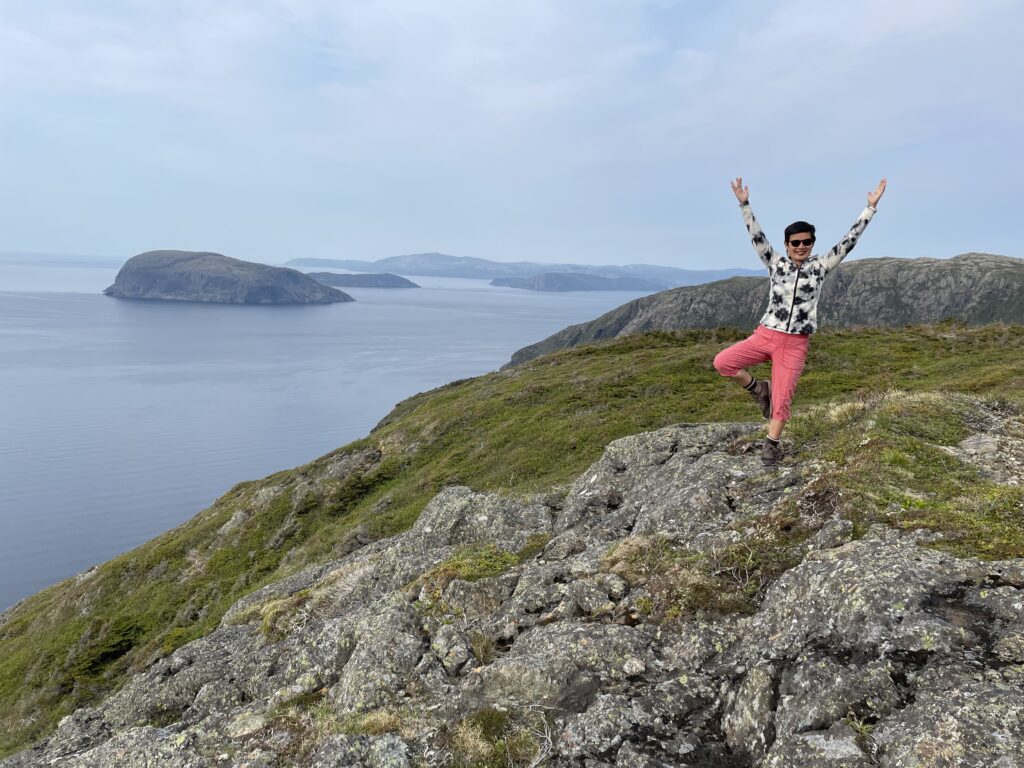 Our next and most anticipated stop was Gros Morne National Park, which I visited in 2017. Having just scratched the surface on a day trip then, this time, I purposely planned a three-night stay in the area so that we could get as much in as possible. Hiking here was incredible, offering expansive vistas and a chance to walk on the earth's mantle, which normally is kilometres below the surface.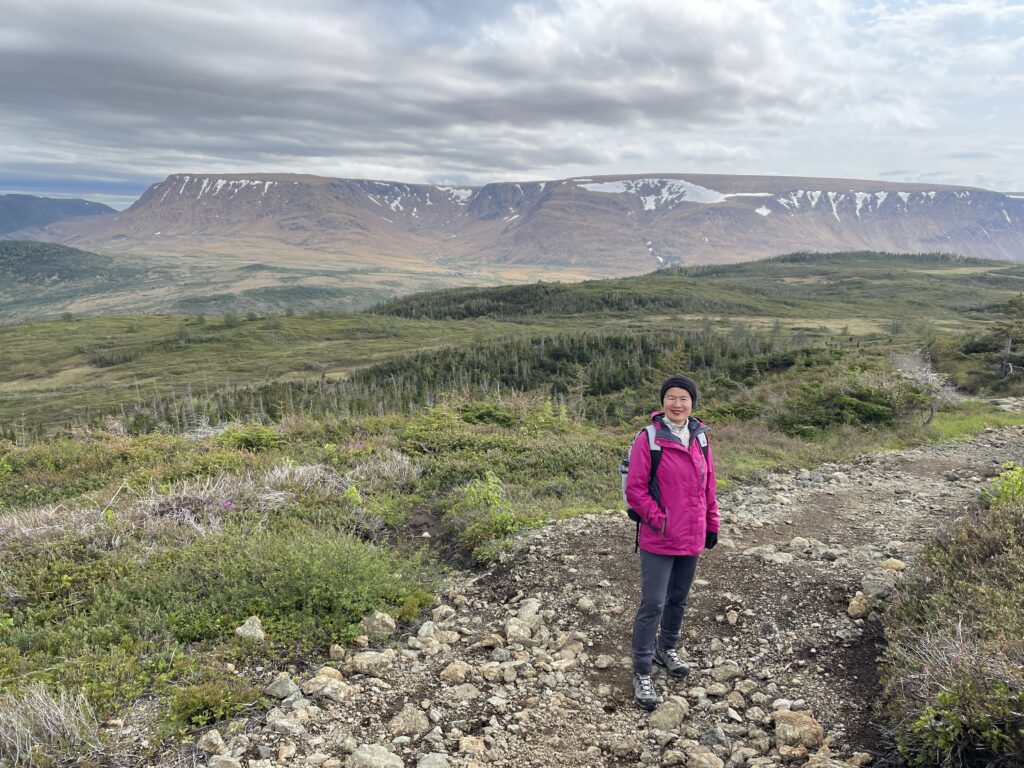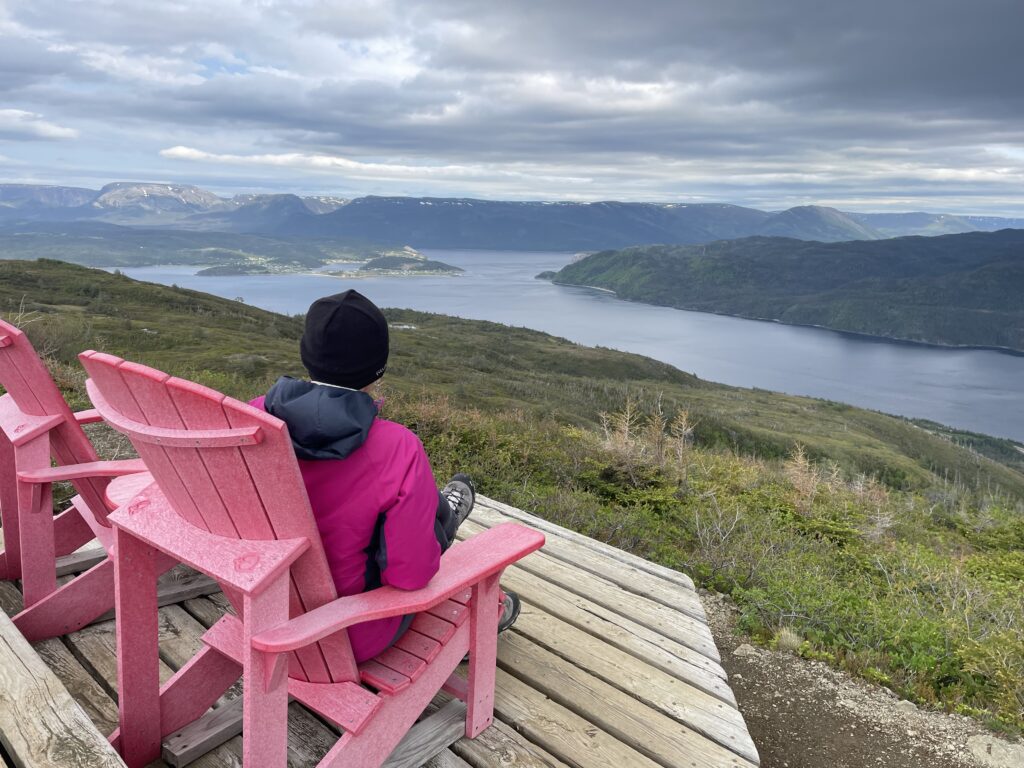 Western Newfoundland is also home to the UNESCO World Heritage site L'Anse aux Meadows, located on the island's northernmost tip. The drive is 366 km/227 mi from Gros Morne and requires backtracking, so we decided to forgo it (plus, I had also been there on my cruise). If you have the time, have a visit to learn about the Vikings' first landing site in North America that's over 1,000 years old. But I must let you know that all the original structures on the site are long gone, what you see are reconstructions.
Central Newfoundland
Moving into the central region, we passed through the Exploits River Valley, stopping at Grand Falls-Windsor. The highlight of our stay was a visit to a hidden gem of a town called Botwood, recommended to me by Tourism Newfoundland. Botwood's rich aviation and First Nations history is complemented by world-class murals that are thoroughly impressive. It was one of the highlights of our trip.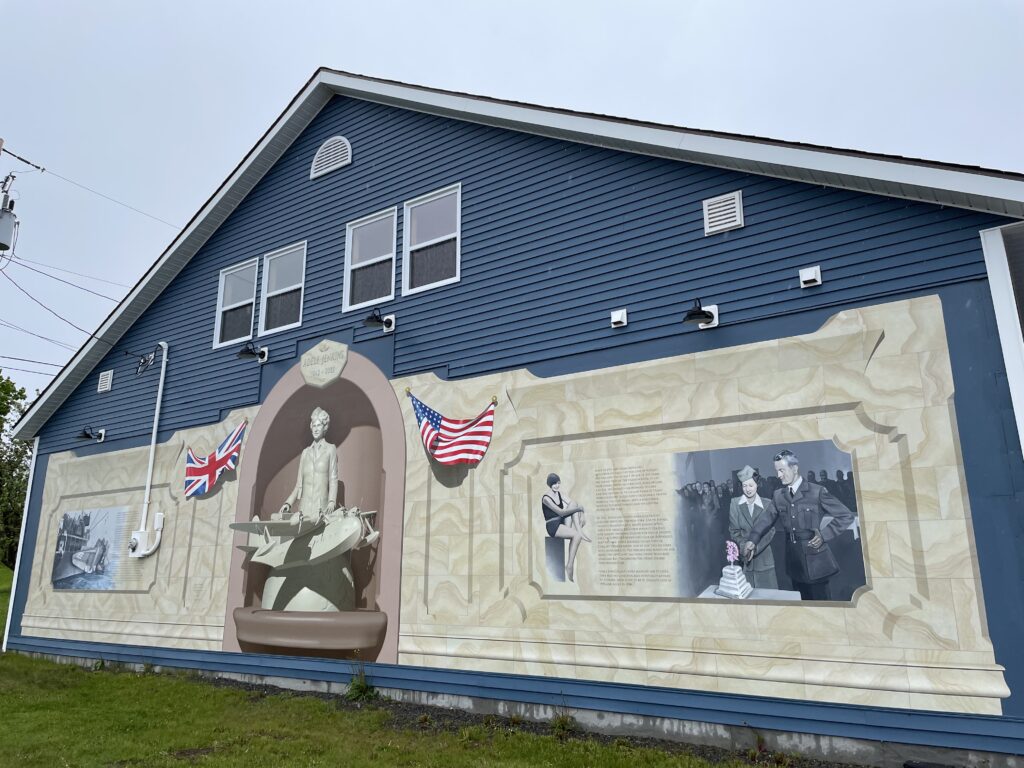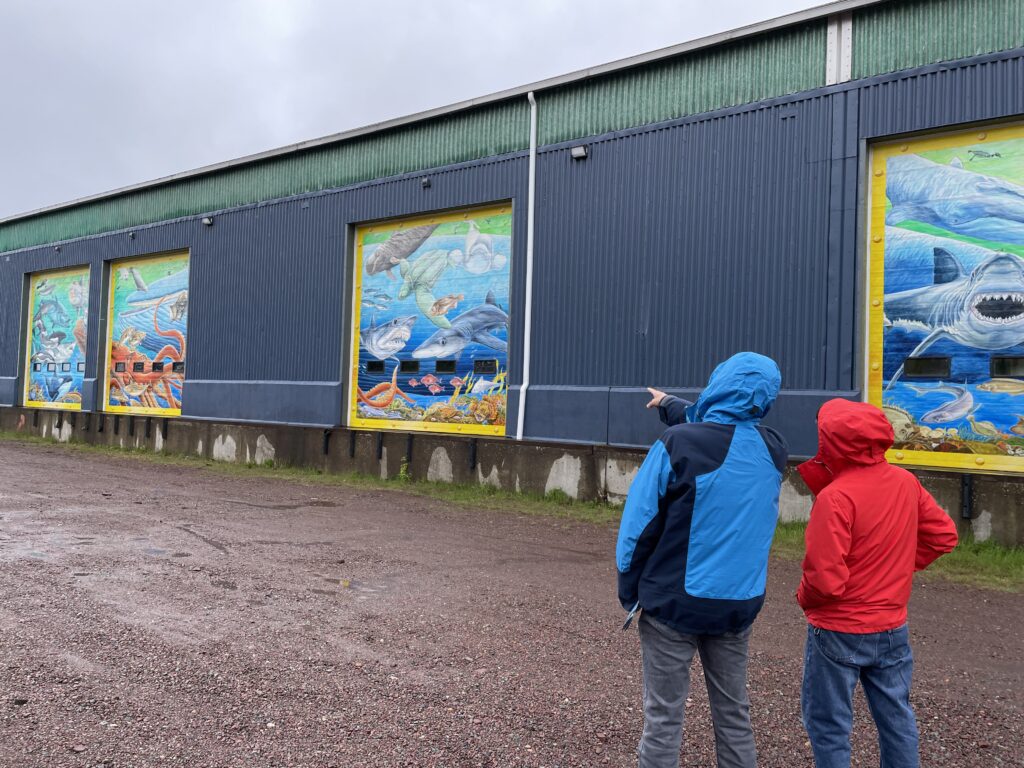 Next, it's onward to Gander, whose airport was famous for being a refuelling stop for transatlantic flights, and then was made famous again in 2001 when it took in 38 diverted planes on September 11th. The North Atlantic Aviation Museum as well as the stunningly preserved International Lounge at the Gander airport were a joy to visit.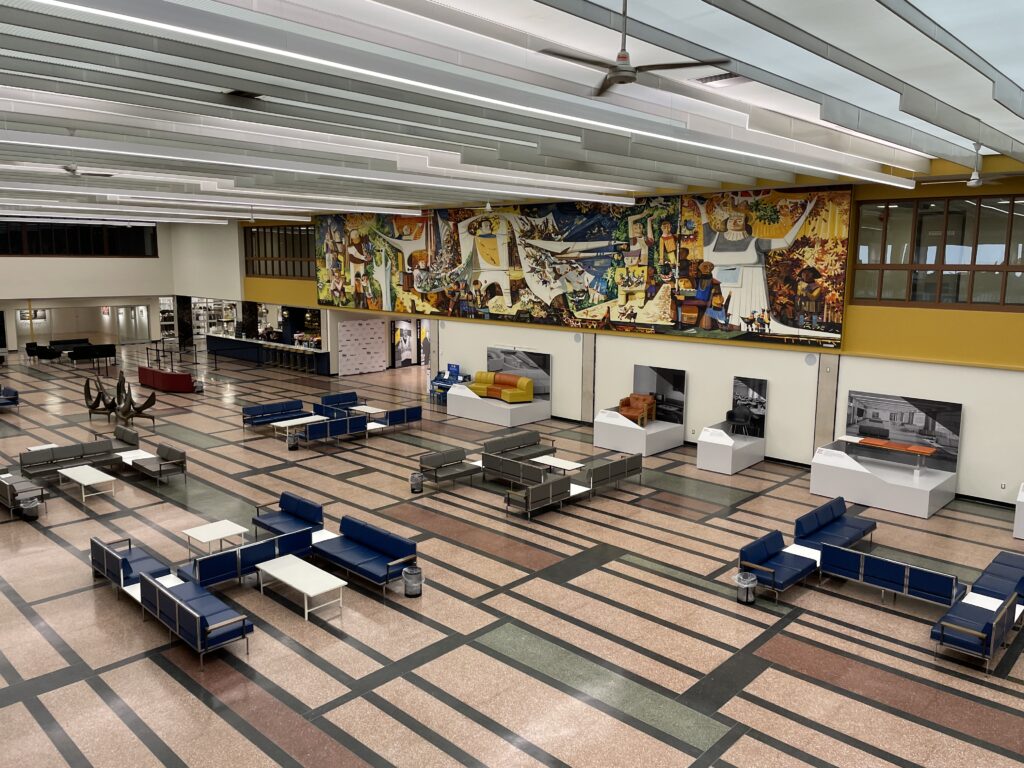 From Gander, we took a day trip to Twilingate which is located in "Iceberg Alley", the north coast of the island where icebergs from the Arctic tend to congregate. The popular thing to do there is a boat tour to view these behemoths up close, and we found some great hiking. The drive up is scenic but unfortunately, there are several sections of the road riddled with potholes.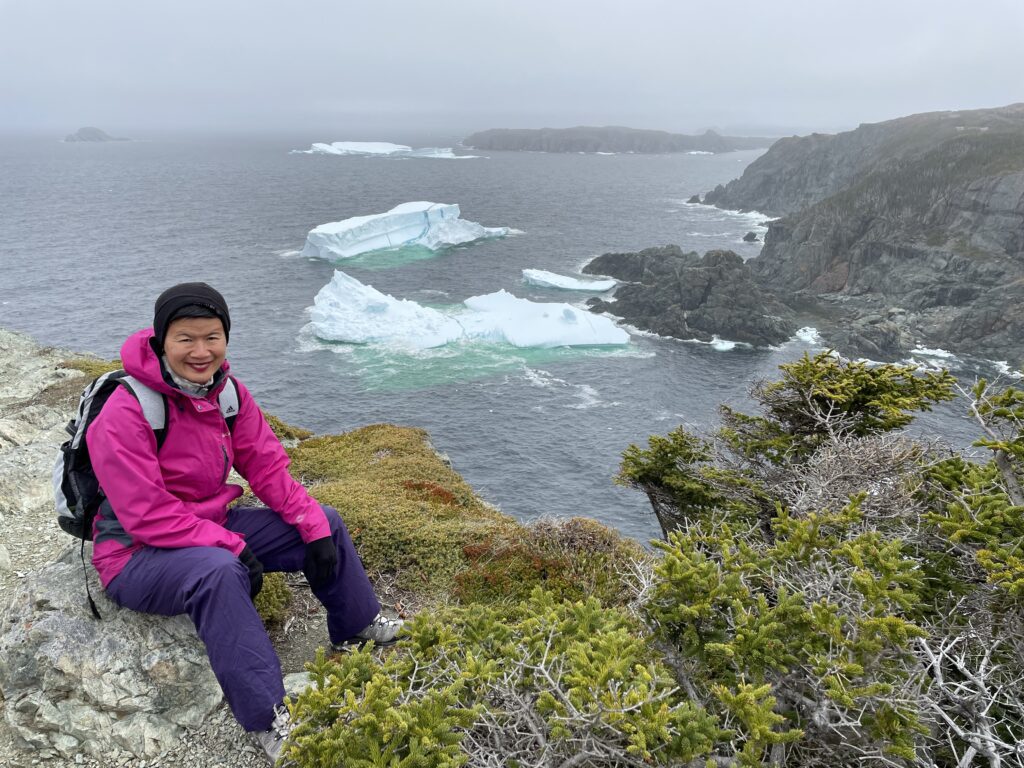 At the eastern boundary of Central Newfoundland, we spent several hours hiking in Terra Nova National Park before we moved on to our next destination.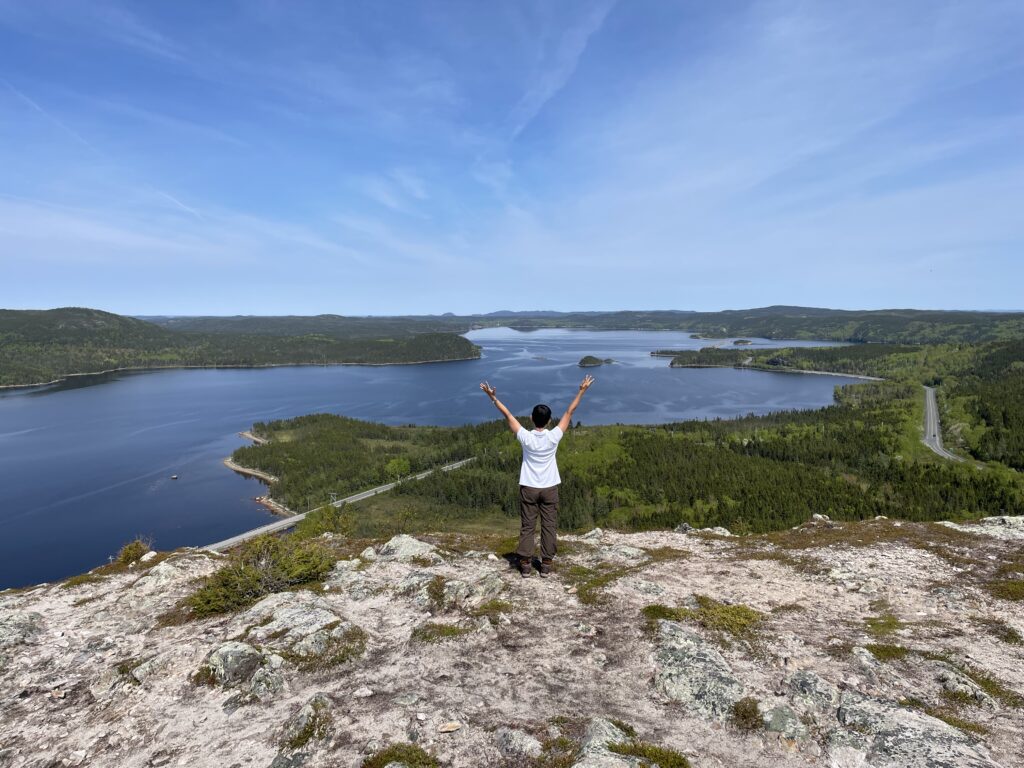 Eastern Newfoundland
The narrow strip of land that makes up Eastern Newfoundland is almost entirely surrounded by water. At the top end is the Bonavista Peninsula, home to several excellent hikes as well as a puffin habitat. On the southern tip is the Burin Peninsula, and if you brought your passport, you can hop on a ferry to France - i.e. the islands of St-Pierre and Miquelon. The town of Clarenville is in the heart of Eastern Newfoundland and was the perfect home base for our two nights there.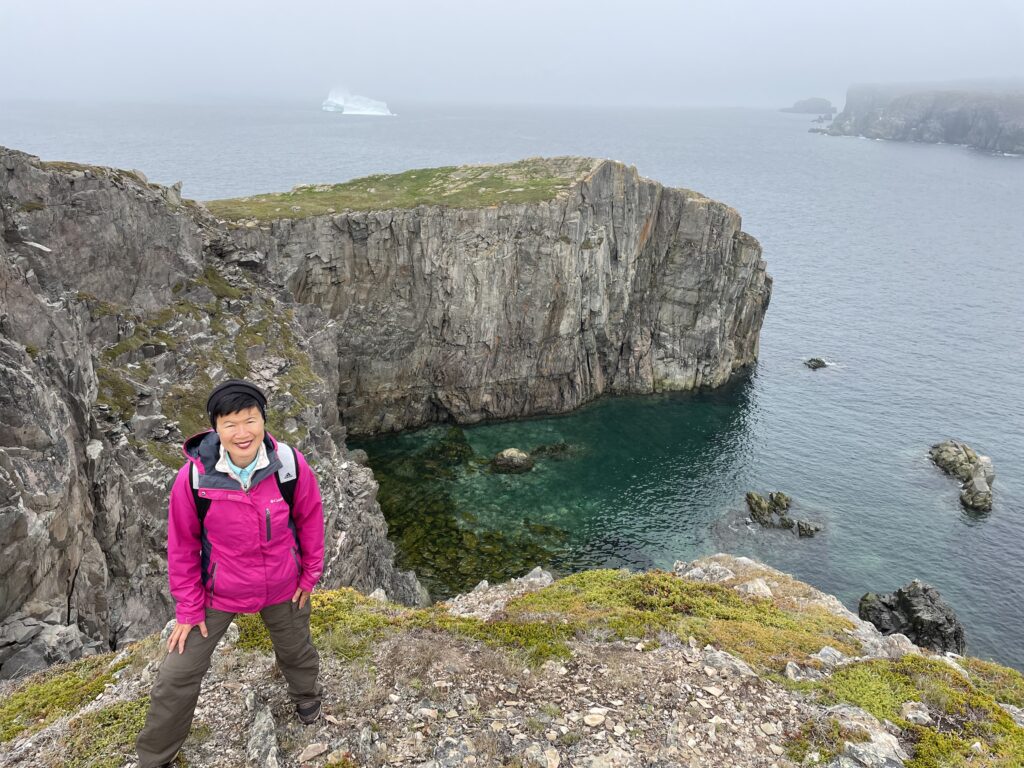 The Avalon Peninsula
And finally, we rolled onto the butterfly-shaped Avalon Peninsula, surrounded by beautiful coastal drives. We couldn't skip Dildo - the town where Jimmy Fallon was running for mayor (google it).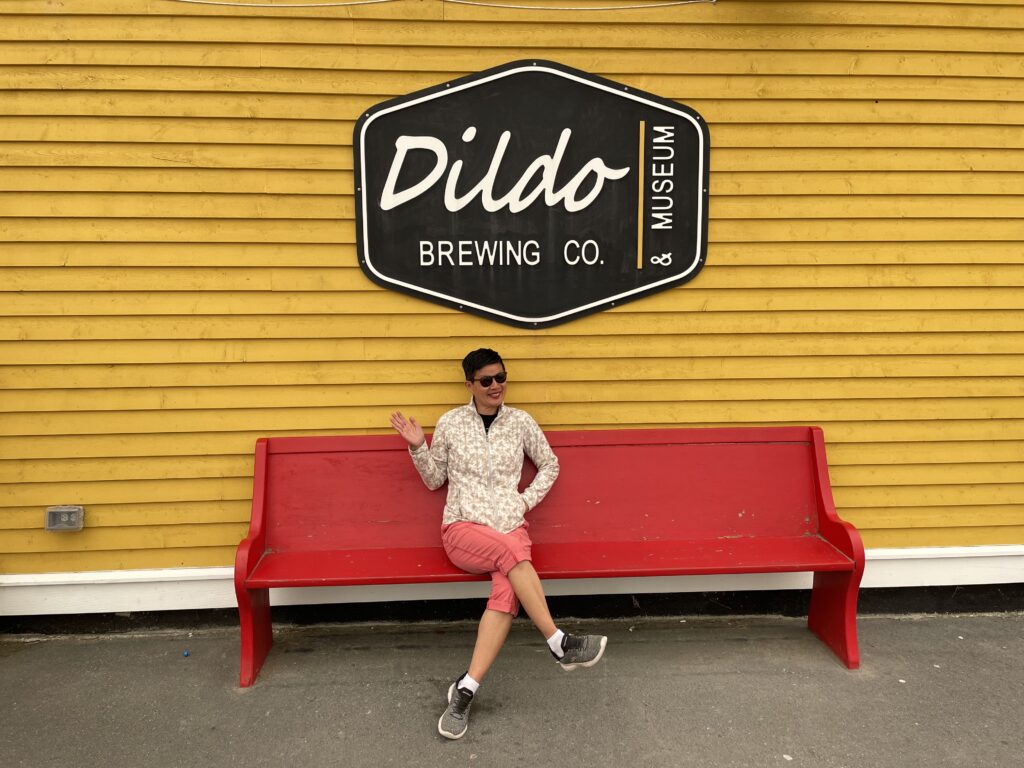 Our final three days were spent in St. John's, taking in Cape Spear Lighthouse (also the easternmost point of North America) and Signal Hill, both of which are National Historic Sites. Next door is Quidi Vidi, the quaint fishing village now home to artisans and Newfoundland's largest craft brewery.
One could easily spend a few days exploring the Avalon Peninsula, including a drive out to Cape St. Mary's Ecological Reserve, home to a large colony of nesting Northern Gannet seabirds. I was there in 2017 and was hoping to return once more, but it was just a little out of our way.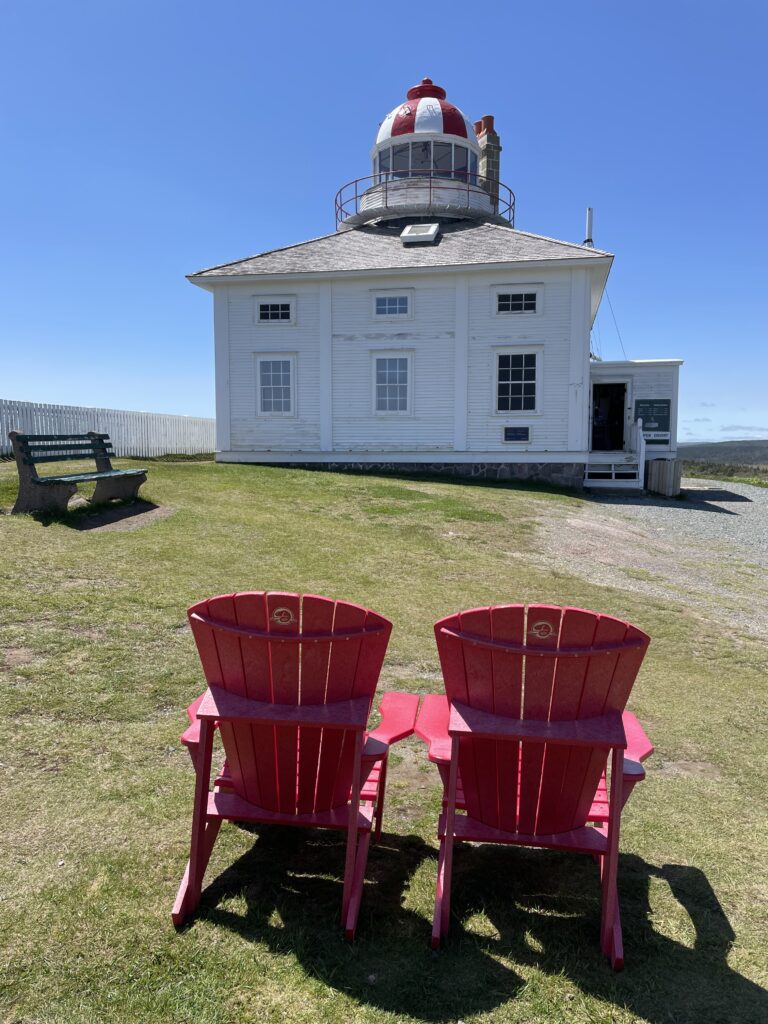 After a fun-filled two weeks, it was time to say goodbye to Newfoundland and board our ferry back to North Sydney. We had driven nearly 2,150 km/13360 mi from coast to coast and hiked close to 70 km/44 mi altogether. Towering mountains, coastal drives, amazing hikes, delicious seafood, and ice-cold craft beer are just a few precious memories we will take home with us. I hope you will add Newfoundland to your travels. This amazing Canadian province has much to offer, and its people are some of the friendliest and most hospitable hosts you will ever meet. I will close with some information to help you plan your trip.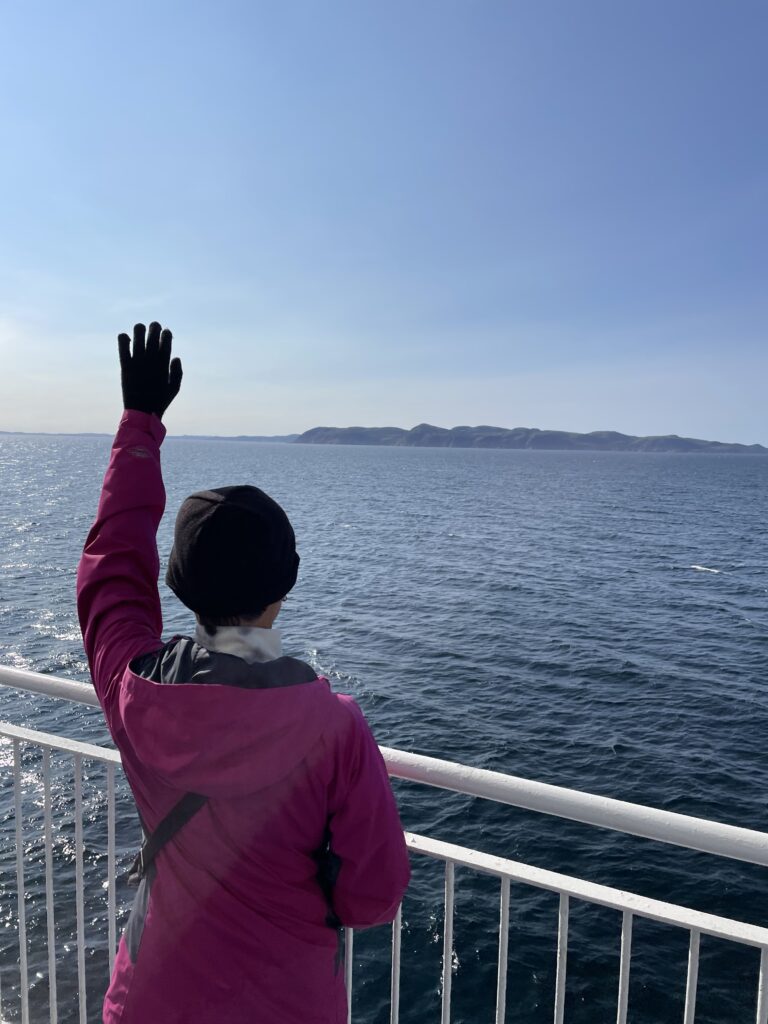 Getting there
Newfoundland road-trippers either fly into St. John's and pick up a rental car or drive their own vehicle onto the Marine Atlantic ferry that sails from North Sydney, Nova Scotia. I chose the latter because I live in the Maritimes, so it was feasible to bring our car. Plus, the opportunity to book-end my road trip with a cruise was a no-brainer! Read about the ferry and its travel logistics here: Newfoundland by Ferry.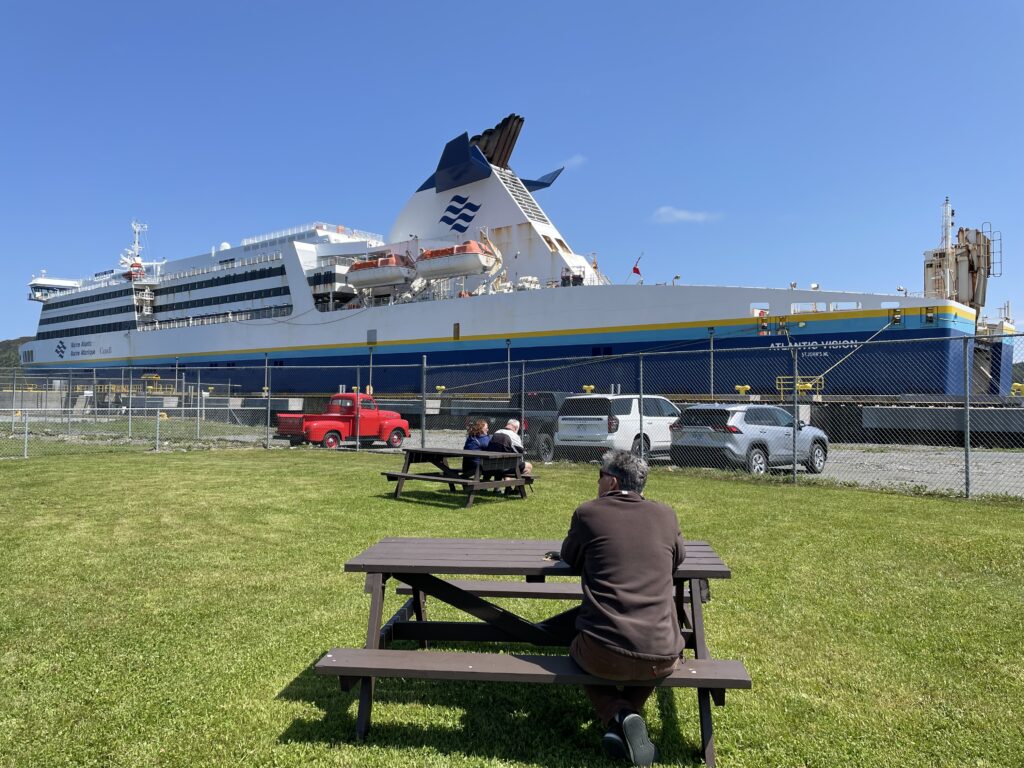 When to go
Newfoundland is a year-round destination, with plenty of activities for every season. The peak time is, of course, summer, which comes with the warmest temperatures, the most daylight, the longest operating hours for attractions, restaurants, and shops - and as a result, a lot more visitors. 
Shoulder season - between April and mid-June and between September (after Labour Day) and late October - will be a lot less busy, but some attractions, tours, and shops will have shorter hours or may even be closed altogether. The weather will also be a lot cooler and wetter, which may hamper outdoor activities such as boat trips and hiking. During our trip in mid-June, we had days between 10C/50F and 15C/59F and as low as 5C/41F along the coast. We often wore hats, gloves, and waterproof outerwear.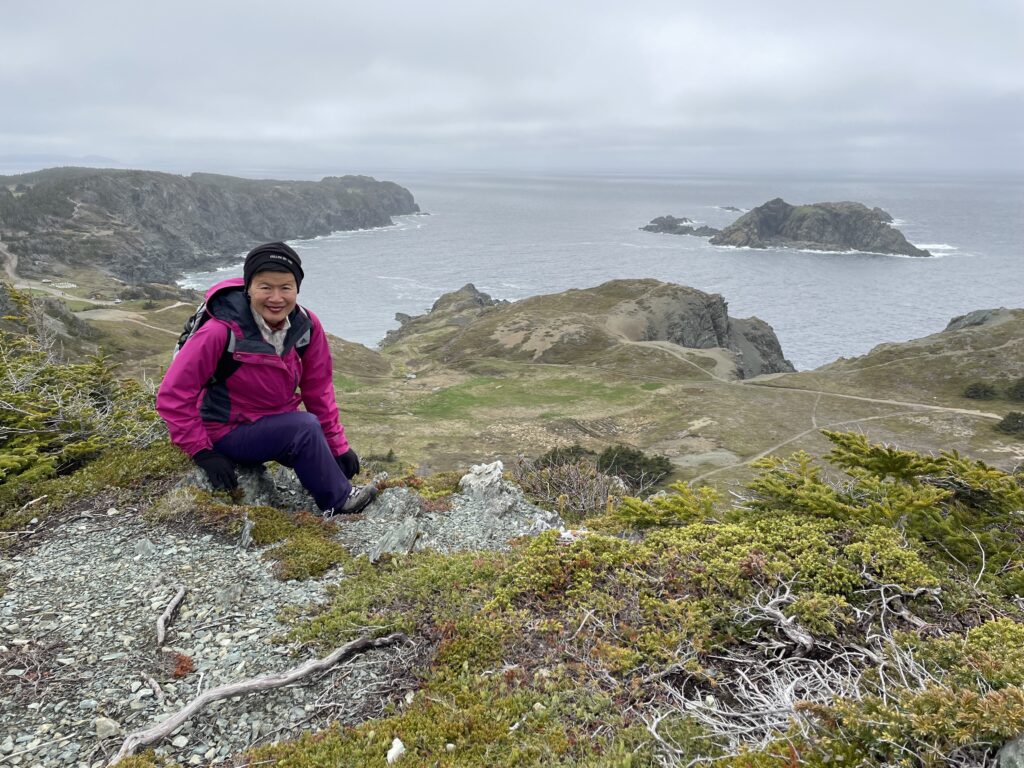 Itinerary planning
My best advice is to check out the Newfoundland and Labrador website for itinerary ideas (or if you're old-fashioned like me, order the comprehensive Traveller's Guide and road map to be delivered to your home). Determine the types of activities you would like to partake in and the places you'd like to see, then check their corresponding operating hours and plan accordingly. Obviously, some popular activities are seasonal - such as whale-watching and iceberg viewing, and with so much of Newfoundland's appeal being its natural beauty, it is best appreciated during the warmer months.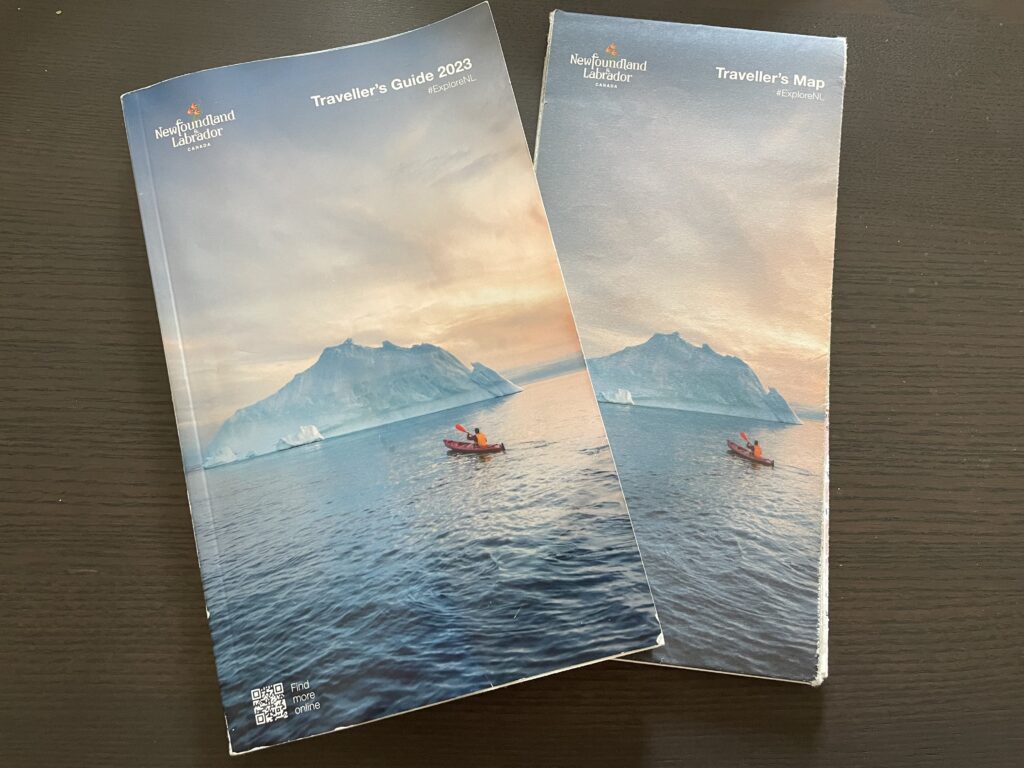 Depending on the amount of time you have and your specific interests, you may wish to visit just a portion of the island or tackle the whole thing. But Newfoundland is vast, the cities aren't close together, and the highway winds its way around the mountains in many areas. The driving distance from Port Aux Basques on the southwestern tip to St. John's at the easternmost corner is over 900 km/560 mi, and that's without any side trips. We chose to spend two weeks driving across the province at a leisurely pace, spending two to three days in a few places, and driving no more than 4 hours per day.
Where to stay
Newfoundland cities are small. You'll only find up-market hotel chains such as Marriott and Hyatt in St. John's. In most other towns, plan on something simpler such as Comfort Inn or Quality Inn, motels, cottages, small-scale guesthouses, and campgrounds. B&Bs are plentiful and a terrific option, as you'll experience the warm hospitality of Newfoundlanders. Your breakfast will undoubtedly be made with homegrown ingredients, jams made with local berries, and breads fresh from the oven. The breakfast table is also a great place to meet and share stories with other travellers. 
My top tips for an enjoyable visit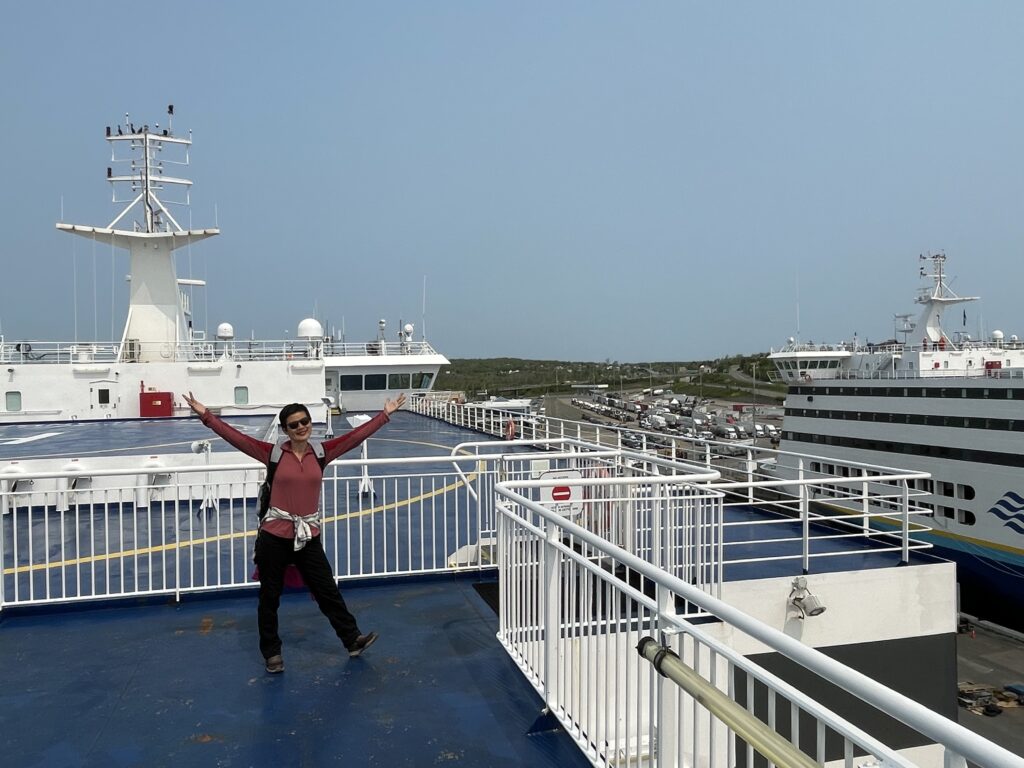 If you plan on visiting Newfoundland between the end of June to Labour Day - make your reservations as early as possible. Advanced booking for the ferry is a must if you are self-driving from the mainland, the same goes for flights and car rentals if you're starting your trip on the island. Accommodations and popular sightseeing tours should also be booked well ahead.
While summer in Newfoundland can get warm, it isn't uncommon to experience cool temperatures during the shoulder season. Rain is always a possibility throughout the year, and keep in mind that Atlantic storms and hurricanes (or the remnants of them) can reach the island as they blow up the east coast. Always check the weather and pack accordingly.