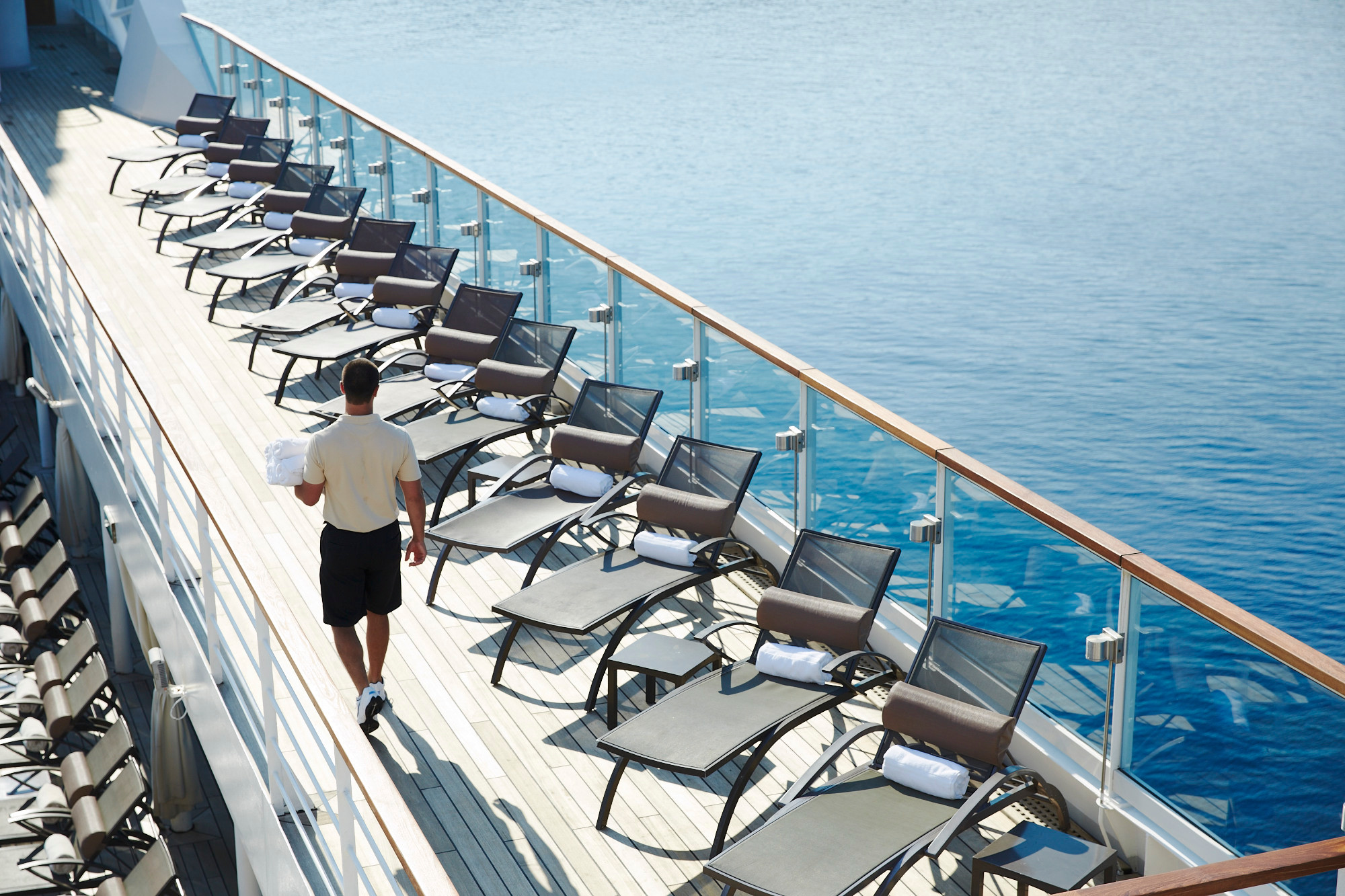 This is the final article from my attendance at Seatrade's Cruise Virtual conference, which I decided to name after the session presented by Adam Goldstein, the Global Chair of Cruise Line International Association (CLIA).
As the fog of the pandemic begins to clear and cruise lines are implementing their protocols for the safe return to sea, the bigger question is how to inspire consumer confidence in cruising again. In the words of Mr. Goldstein:
"Cruising is a viable, safe, and healthy form of vacation. The cruise industry is resilient, determined, focused, passionate, and optimistic."
And we should be optimistic because the industry throughout history has weathered many storms and has always prevailed. Although COVID-19 is unprecedented in many ways including shutting down all leisure travel, things are slowly coming back to life.
Travel has restarted
In November, the number of travellers processed by the TSA per day ranged from a low of 560,902 to a high of 1,176,091, with 21 of those days having more than 800,000 travellers a day1. In October, over 2 million visitors travelled to Mexico2. Clearly, a large number of people are taking vacations or travelling to visit family and friends. What will it take to inspire them to cruise?
We need to report more good news
At Seatrade Cruise Virtual, CLIA reported that more than 110 cruise departures carrying a total of 55,000-plus passengers had successfully been completed in Europe. In November, German cruise brand TUI announced more good news: over 40,000 guests have sailed without incident3.
However, none of this made headline news. What did were the COVID outbreaks onboard a handful of vessels in Europe and in the Caribbean. All were picked up by major media outlets, again pointing the finger at cruise ships spreading COVID-19.
Bad news does nothing but erode public confidence. Yes, the facts need to be reported, but we can do without sensational headlines and those that project negativity before the readers even get to the content.
What we need more of is positive industry news such as ongoing reports of COVID-free sailings, feedback from satisfied cruisers, and success stories on the implemented health and safety practices.
We need more content that educates readers about the value of cruising and addresses myths and misconceptions. If knowledge is power, let's provide the good kind versus the bad.
Have trust in the cruise lines
About the "determined and focused" side of the industry, Mr. Goldstein reminded Seatrade attendees that the cruise industry has had a 50-year working relationship with the Centers for Disease Control and Prevention (CDC), and will continue their collaboration to safely bring back cruising. Since the lockdown in March, cruise lines have been working tirelessly with government officials, health authorities, and the CDC to overcome the COVID crisis, including the resulting 74 recommendations from The Healthy Sail Panel.
The cruise industry generates 2 million jobs worldwide, contributes USD150 billion to the global economy4, and according to Mr. Goldstein, has "a customer base that was to have exceeded 32 million this year and possibility 40-45 million by the end of the decade." With this much at stake, we need to trust that the people and organizations behind it will strive for the safety and well-being of all guests, crew, and those in the communities whose livelihood is impacted by the return to sea.
There's always a silver lining
The pandemic precipitated an extraordinary acceleration of scientific research and advances in technology. At Seatrade Cruise Virtual, dozens of companies presented products and services that can help detect, manage, and prevent the spread of COVID-19 onboard ships. Innovations include high-speed thermal detection glasses from Aegis that can scan the body temperatures of 10 persons per second from two metres away, and fabrics by Spry Therapeutics that prevent the cross-contamination of pathogens on soft surfaces such as seat cushions, throw pillows, and linens. Countless others showcased health and medical equipment, information technology, and environmental safety systems specifically designed for cruise ship applications. And within one year of the pandemic, the first wave of vaccines are already being administered.
Here's a reality check
My favourite quote from Seatrade Cruise Virtual is by Carnival Corporation's President & CEO Arnold Donald illustrating the reality of cruising:
"(A cruise ship) is a city at sea. What city do you know on land that tests all of their citizens and visitors before they are allowed to enter, move about, and engage in entertainment, dining, and activities?"
The answer, of course, is none. Neither do hotels, resorts, or theme parks. This fact has been the driving emphasis on cruise ship safety. However, let's be clear - testing is not fool-proofed. COVID-19 will find its way onboard ships despite the best efforts. And this is where it gets difficult.
Yes, there are practices in place to contain the virus onboard, but more than contracting the illness itself, travellers may be afraid to cruise for fear of being confined onboard a COVID-positive ship and not being able to return home, or having their valuable vacation compromised by an outbreak. And this by far will be the leading deterrent to cruise in the short term.
But with a proven vaccine, continuous advancement in science and technology, and time, consumer confidence will return. I took my first cruise almost 30 years ago, and today I continue to see an unwavering dedication to preserve and improve vacations at sea. The industry's resilience and passion will never cease. I'll end with Mr. Goldstein's final words:
"Cruise ships have incredible features and attractions. The great value (of cruising) comes with visiting the destinations, having entertainment options, authentic culinary experience, catering to ages 6 months to 100+, and everyone feels like the ship was made for them. All of this is waiting to restart for you."
Now that's inspiring to me!
1 TSA checkpoint travel numbers for 2020
2 Mexico Visitors Arrivals October 2020
3 How TUI is Cruising Safely - Cruise Industry News
4 Cruise Industry COVID-19 Facts and Resources