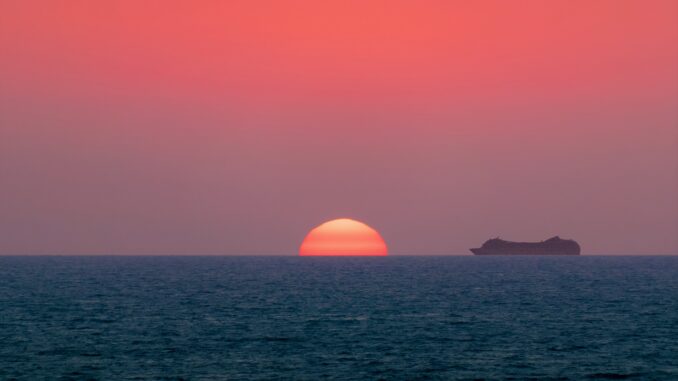 It's been more than six months since COVID-19 was declared a pandemic and our world went into lockdown. I still remember that day in mid-March when everything hit the fan. I was attending a travel conference in Toronto when notices of cruise lines and tour operators suspending service were popping up on my Inbox as the minutes rolled by. A cruise line representative wept openly as she made the announcement to us on stage. We were all in shock and disbelief.
The next two days felt like being caught in a hurricane. More cancellations came - including most of my meetings, as travel company representatives were redirected to put out fires and deal with frantic calls from travel advisors and clients looking for answers. Everyone I spoke to was reeling from the onslaught of travel cancellations.
Almost overnight, the travel industry shut down. Planes were grounded, resorts closed, trains screeched to a halt, cruise ships were laid up. Then it moved to restaurants, malls, gyms, theatres, schools, offices - everything that was part of our everyday life was gone. Comparisons to SARS, MERS, Bird Flu, Swine Flu, Ebola, Zika, and 9/11 emerged. The message was that this too shall pass quickly and no one will remember it. 
Not quite!
Unlike any other virus or world event, the enduring pandemic that is COVID-19 has ripped apart our beloved industry. My heart goes out to travel advisors who have seen their client bookings vapourized and commissions recalled, hospitality workers and travel provider staff whose jobs were terminated, and journalists who had writing projects cancelled. For many of us, this is our career, our love, our lifeblood, and to have this rug yanked out from underneath us sent us tumbling into the proverbial rabbit hole. 
But, as traumatic as it was, I see this as a time of correction and an opportunity for improvement. Some of us will weather the storm, soldier on, and re-emerge stronger than ever. Others will be forced onto a different path - a new education, a career change, a fresh outlook in life - that will see them blossom in ways they have never expected. Having experienced it myself five years ago, I firmly believe in silver linings.
Where do we go from here?
While nations around the world are slowly reopening, there is no known answer to when life will return to pre-COVID times. Businesses need to reopen, people need to get their jobs back, travellers' confidence needs to return. I'm seeing predictions of two to three years' recovery time before things return to normal, although normal will never be the same as what we have known before. But it will surely come.
What should travel advisors do to prepare for the future?
If you have clients eager to travel as soon as it is possible, that's fantastic news. However, the majority of people will be facing an uncertain future. They are worried about finding (or keeping) a job, paying bills, caring for their families. As much as they need a getaway to relieve their stress, travel may not be immediately feasible, and many will choose to forgo it or have a "wait-and-see" attitude, which will result in close-in bookings.
Learn, learn, learn
Now is the time to bone up on your education. Travel companies and cruise lines are hosting coffee chats, webinars, and virtual events. Attend them! Learn about new itineraries, incentives, and how they are preparing to serve their customers when travel returns. You're going to need this knowledge when the time comes. Connect with your local BDMs - they are stressed too and would appreciate your attention. Believe me, they are happy to hear from you!
Strengthen your relationships
Now is also the best time to build and fortify your client relationships. Be present in your clients' lives. By that I mean stay in touch. How? It depends on how you normally communicate with them. You know your clients best, so use the method that has been the most effective. Remember, one size does not fit all in this situation. Making social media posts when your clients don't go on social media often isn't going to work. But picking up the phone to call your talkative clients will.
What should you talk about?
Talk about anything that is of interest to your clients - and not only about travel. Discuss your lives, families, hobbies - anything goes as long as they are comfortable with the topic and it isn't intrusive. The message you want to convey is that you are still there and that you care. 
You may wish to update them on the travel industry - but please share information responsibly. Convey confirmed facts and don't sensationalize. Share industry news and don't be pessimistic. And stay away from gossip and negativity that is energy-draining for everyone. 
Is this a good time to send offers and promotions?
Again, it depends on your clients. Yes to the confident travellers who are receptive and have asked to receive them. But no to those who are still nervous or have said they want to wait and see. Instead of promotions, send information - travel and cruise tips, things to see and do in the destinations they are interested in such as top beaches, recipes of regional cuisine, or bios on local artisans. Give them inspiration.
The frequency of your contact will depend on your relationship with your clients. You want them to know you are there but you also don't want to be stalking. Your goal remains, as always - is for them to think of YOU when they are ready to reserve their vacation.
Stay Positive
Above all, be hopeful and believe that travel and cruising will return. Your clients look to you as an expert in your field; if you aren't expressing a positive outlook about your industry, why would they? We've heard it so many times - we're all in it together, we will survive, and we will be back. I truly believe it. The hurricane will pass, the seas will calm, and we will see red skies at night again, and that's a sailor's delight.